Madrigally Delicious
Choir students reflect on the annual tradition of Madrigal Dinner.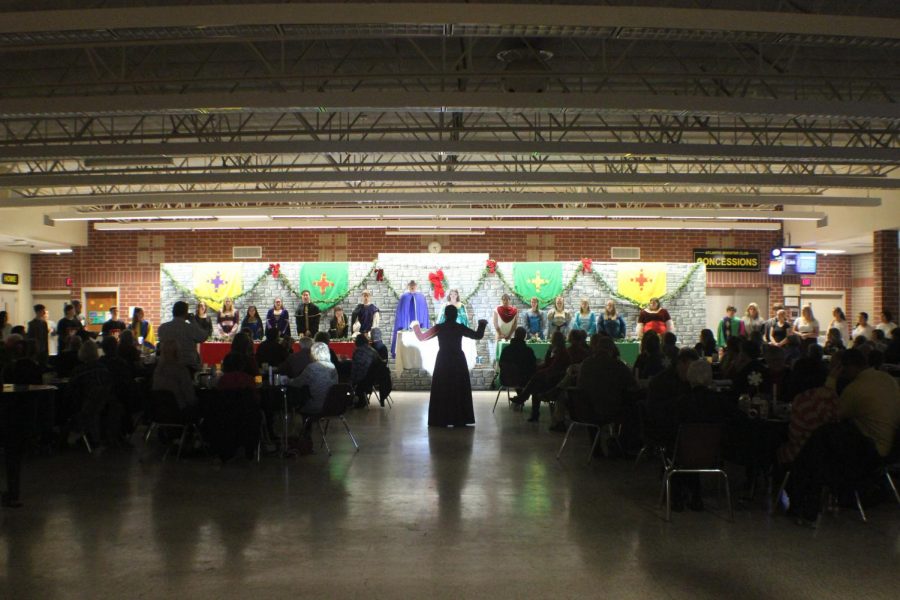 Madrigal Dinner, an annual renaissance production, was held by the Atlantic Choir Department. Being led by director Jennifer Gasser, the event took place in the high school commons. Guests entered the building to be greeted to a full-course meal, alongside a variety of music and skits. With all four grades participating, each individual was tasked with the responsibility of rehearsing lines, as well as learning old and new arrangements.
These selections were distributed throughout each choir, alongside the addition of the solos the seniors presented. For instance, Sarah Schorle, the queen of Sunday's Madrigal Dinner, sang "All I Want for Christmas is You" by Mariah Carey. The inclusion of these songs served as a great way to celebrate each student, as it was one of their final performances and their last experience with the event.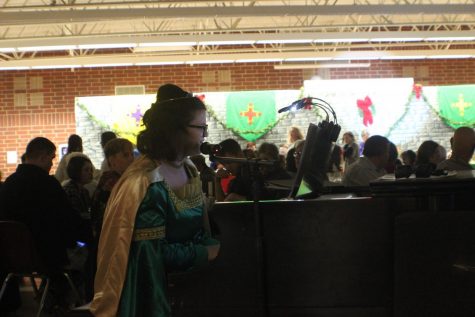 In order to hold the interest of the returning guests, the play portion of the Madrigal Dinner is switched up every year, altering the storyline. This year's actors included Camryn Church, Avery Anderson, Bradley Dennis, Sarah Schorle, Palin Scybert, Anastasia Muell, Cambry Miller, Christopher Krogh, Isabellah Peterson, and Belle Wickman. In order to engage the audience, some members were even improvised into the story, having an overall humorous feel.
Despite this, the tradition within the event has remained. By separating the grades to assign them tasks, social ranks were developed to create a more realistic approach upon the play's setting. Individuals underneath the seniors were required to either serve all four courses to the guests, act as various roles, or beg for donations. Graduating class men were given the opportunity to have sat as a part of the Royal Court, being recognized for their great success and achievements throughout high school.
The conclusion of the Madrigal Dinner led to high levels of emotion, with Gasser giving parting words to her graduating students. Sophomore Rivea Keen said that it was "a nice way to see the seniors go," giving some closure towards the departing people. According to Keen, the days spent working on the event were amazing for a lot of people, bringing a magical experience to Atlantic High School.
About the Writer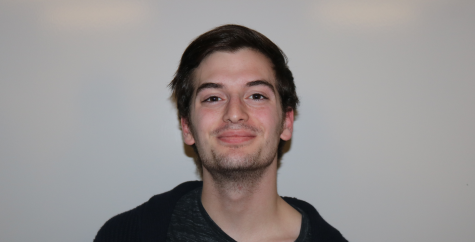 Troy Roach, Staff Writer
Troy Roach is a staff writer for AHS Needle. Roach enjoys being active in journalism because it makes the school and community more knowledgeable of what...