Tree Decorating Competition Located in Media Center
The winner of the annual student council tree decorating competition will be able to donate to their charity of choice.
Hang on for a minute...we're trying to find some more stories you might like.
It a cold winter's day, and all through the school,
Not a person was talking, not even the fool.
The trees were given and decorated with care,
And smiling faces of various teams were made clear.
The season of giving is among us, and with it comes the annual Christmas tree competition. Like last year, teachers and coaches have been given the chance to decorate a tree to show the spirit of their sport or activity.  Students that participate in the sport or teachers that relate to the same subject can work together to decorate a tree.
Boxes will be placed in front of the trees for students to put money in as a "vote" during the week of finals. The winner will decide what charity they would like to donate the money to. "We'd really like to have as many activities participating as possible," said Sarah Schorle, Student Council president, adding that if an activity doesn't want to participate, then they can always just donate and contribute to the cause. Laurie Parrott, the library aid, said she liked the idea and it helped to "lighten up the library." According to Schorle, the event should reoccur in the years following but she is uncertain. "If we have ideas, we generally do them."
About the Writer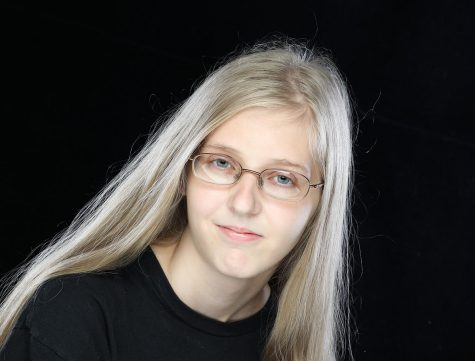 Ariel Clark, AHS Needle Editor
Ariel Clark is just one of the many journalism editors at Atlantic High School. She first joined the journalism team because she adored advisor Allison...