Students Familiarize Themselves with Latin Music
Every Friday, "Bailes Viernes" is held in Trisha Niceswanger's AO class.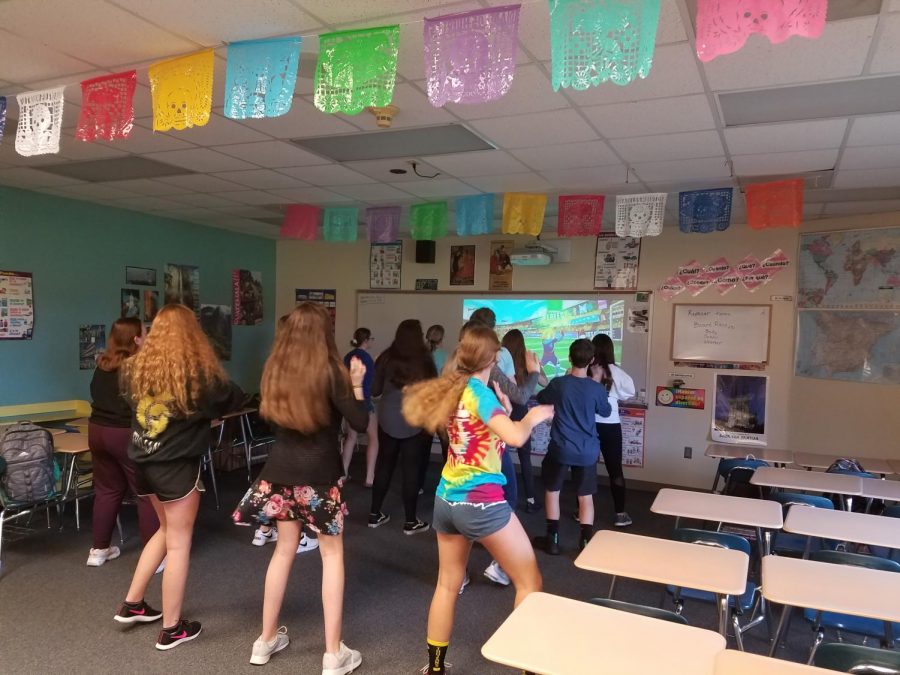 ¡Hola! ¿Quieres bailar? (Hello! Do you want to dance?)
"Bailes viernes" translates to "Dance Friday." Spanish teacher Trisha Niceswanger hosts this event during her AO period every Friday. Niceswanger said, "It's a no judgment zone." While the majority of her attendees are freshmen, she admits that she does have quite a few regulars. Additionally, those interested do not have to be enrolled in a Spanish class. All grades are also invited and allowed to come. "It's fun to see kids return and to recruit more to come," Niceswanger said.
According to Niceswanger, the idea for this activity came from one of her friends in Northeast Iowa. She liked the concept because it allowed students to "familiarize themselves with Latin music." Though there is a song list to pick from, which sets a few limits on options, the list is vast and covers a large variety of song choices. Most videos feature scenes from the popular game "Just-Dance," while some even incorporate live-action dance videos to follow along to. "It's Friday, it's a fun day."
Trisha Niceswanger
Niceswanger said she usually starts with the same two songs in order to develop a "routine" and uses them as a "warmup."  Afterward, the students are given the option to ramp up the difficulty and choose a new song. "You shouldn't be afraid to let loose. Nobody's going to be laughing at you if you're dancing silly," Niceswanger said.
About the Contributor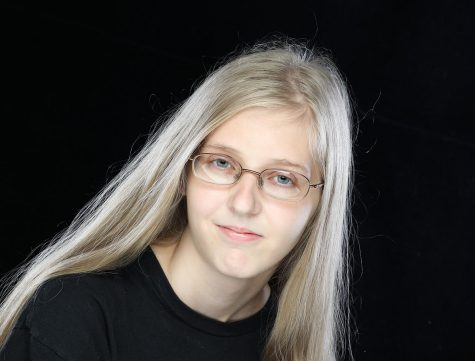 Ariel Clark, AHS Needle Editor
Ariel Clark is just one of the many journalism editors at Atlantic High School. She first joined the journalism team because she adored advisor Allison...