NEWS BRIEF — Play Practice is Underway
Opening night for "Almost, Maine" is scheduled for Friday, Nov. 2.
Hang on for a minute...we're trying to find some more stories you might like.
Students of Atlantic High School are hard at work with the play "Almost, Maine." The play is scheduled to be presented the first weekend of November in the auditorium. It is comprised of nine short stories, each exploring the ideas of love and loss in the remote town of Almost.
Aly Brockob, a junior actress in the play, described the experience as "fun" and said, "it gives you a chance to express yourself." Brockob addressed her concerns as well as her ambitions, saying, "The play doesn't have enough time, everyone is working so it takes persistence." The production of "Almost, Maine" is a time-consuming process for the young actors and actresses participating, with practices lasting up to several hours each night in order to rehearse lines for each scene. Despite this factor, Brockob and various others express excitement towards the events of the production. A future attendee and audience member Jennifer Gaesser said, "I just love watching the students perform." Gaesser said she has watched the performances presented by the students and drama teacher each year.
With about a month to prepare for its showing, the cast will find themselves busy and entertained with the prevailing events the play entails.

About the Writer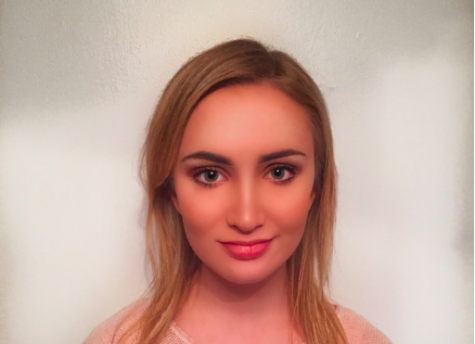 Shayla Luke, Staff Writer
Shayla Luke's involvement in journalism has further sparked her interest in becoming a writer. Luke's favorite part of journalism is "just being...