Avengers: Infinity War — Review
Avengers: Infinity War was released on April 27, 2018.
WARNING: MAY CONTAIN SOME MINOR SPOILERS
"Avengers: Infinity War" is the latest installment of the Marvel Cinematic Universe or MCU. Infinity War is an accumulation of most superheroes already a part of the MCU, including Doctor Strange (played by Benedict Cumberbatch), Iron Man (played by Robert Downey Jr.), Spider-Man (played by Tom Holland) and Captain America (played by Chris Evans).
While I enjoyed many things about this movie, what was most notable to me was the acting. I believe the casting directors chose the best people for their respective roles. My favorite was Tom Holland's portrayal of Peter Parker, aka Spider-Man, but Chris Pratt is also a pretty great Star-Lord. Holland gives Peter a quirkiness as if his head is in the clouds all the time. Junior Brandon Woodard said the character is "never 100 percent on topic…he never says exactly what he thinks," which adds humor to the movie. I was also fond of Iron Man's new suit, along with Spidey's.
Another thing I enjoyed about this movie was the action sequences and there were many, many of them. In my opinion, while I'm no expert, they were very well put together. I enjoyed watching Spider-Man team up with Doctor Strange to kick some Thanos butt. For example, there's a fight involving Doctor Strange, Spider-Man and others where Doctor Strange is using his portal powers to have Spider-Man kick or punch Thanos in the face.
There were times in the movie when I was a bit confused as to which setting the scene was taking place in because there was so much happening at once, and something I wish they would have done is make it a bit easier to understand what was happening at certain parts. I also wish Ant-Man and Hawkeye were included in the cast. However, according to The Wrap there will be another Ant-Man movie released later this year (July 6) that will take place while the rest of the Avengers are otherwise engaged.
Altogether I would rate this movie a five out of five stars for its actors, action scenes and overall plot. If you've sat down and watched the other movies in the MCU, I would definitely recommend this one. If not, I would recommend watching the previous installments before this one.
About the Writer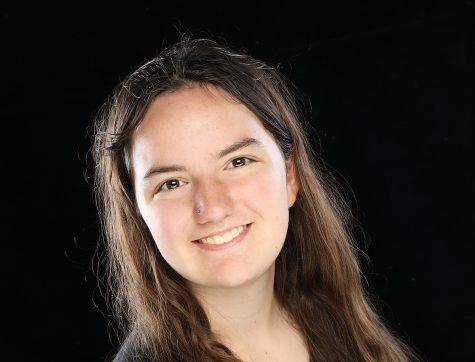 Grace Clay, AHS Needle Editor
Grace Clay is an editor on the AHS Needle journalism team. Clay mainly writes reviews, but this year she has "branched" out and begun writing cross...