Special Guest Helping AHS Band
Band brings in a clinician in preparation for large group.
Hang on for a minute...we're trying to find some more stories you might like.
On the morning of April 11, the members of the AHS band will be coming in early to work with Dr. Michael Golemo, a professor and band director at Iowa State. Golemo is the head band director at ISU and a friend of band director Jarrod O'Donnell. Dr.Golemo was willing to work with the young high schoolers for their upcoming Large Group competition. O'Donnell said, "Dr.Golemo always said if he wants someone to work with their kids they can email him and ask so I thought maybe I could email him because we have been doing so well this year and a lot of our students go to ISU and join his band."
He is specifically working on the group's three songs they will perform for Large Group, "Declaration Overture," "Dusk," and "Flieger Marsch."

About the Writer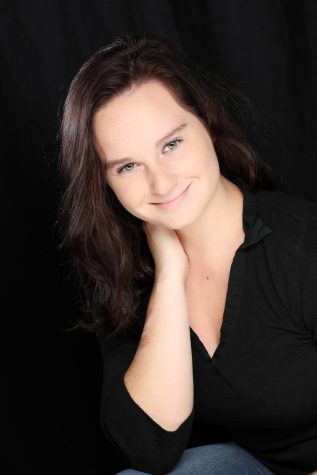 Charity Williams, Fine Arts editor
Senior Charity Williams is the Fine Arts Editor in the journalism department. She digs up the behind-the-scenes information on both the school newscast "Eye of the Needle" and the school newspaper, AHSNeedle.com. Williams said she is "versatile" when it comes to journalism and she helps when anything is needed. Williams' favorite story she has written over the course of her three years involved in journalism was the article "Poet to Lead Workshop at AHS." This was Williams' favorite because it was featured in a magazine principal Heather McKay sends to other districts. Her favorite aspect of journalism is independent writing. Williams likes this area of journalism because she is able to be self-reliant.
Besides being an editor as part of the Atlantic High School journalism team, Williams is part of the girls track team, the Trojan Guard, and the Speech Department. If that is not enough to keep her busy, she has twelve siblings at home. When asked who inspires her the most, she replied with her dad. "He is one of the nicest and most charismatic people I know. He would give you the shirt off his back," Williams said.
The person who knows Williams the most is her best friend, senior Cora Zikuda. "We spend too much time together," Williams said. The lock screen on Williams' phone is of the pair at Homecoming.
One thing Williams would never change about herself is her personality. She described it as "blunt" and "truthful." Williams likes this about herself, saying, "I say what's on my mind. It's needed at times." Zikuda described Williams as "funny" and "crazy."
Profile written by: Aly Brockob and Hana Holtz