Boys' Trojan Golf Holds Varsity Qualifier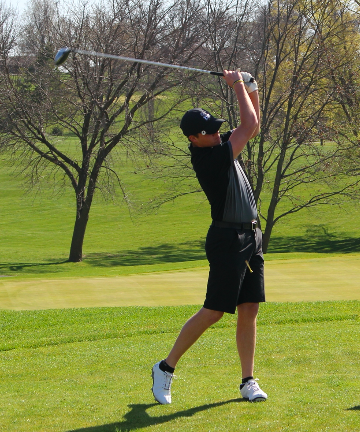 Hang on for a minute...we're trying to find some more stories you might like.
On Tuesday March 28 the Atlantic boys' golf team held the annual qualifier at Atlantic Golf and Country Club. The team returned 5 of their 6 varsity spots and were looking to fill that final spot.
There was a two way tie for first as senior Jake Olsen and junior Ben Renaud shot a 37 on nine holes which was good for the one and two spots on varsity. Three players shot a 39, senior Zac Stork, sophomore Matt Gearheart, and freshman Cyle Renaud. The final score was a 42 shot by senior Nate Gifford.
The boys' will have their first meet on Tuesday April 4 at Kuemper Catholic.