2017 Pre-Season Trojan Tennis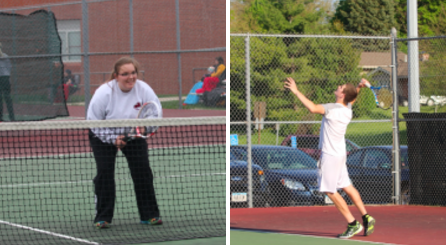 Hang on for a minute...we're trying to find some more stories you might like.
On Monday, March 13, the boys' and girls' tennis teams begin their 2017 season under the coaching of Mike McDermott.
McDermott is assisted by middle school teacher Brandon Krause, and Schuler Elementary principle James Northwick.
Last year the boys' team had a starting line-up of four sophomores, one junior, and one senior, which means the team is bringing back most of its star players.
This year, the boys' team has a few incoming freshmen looking to capture a varsity position. The team's varsity returners are juniors Grant Podhajsky, Cooper McDermott, Luke Hohenberger, Kalob Flory, and senior Caleb Williams leaving one varsity spot open.
On the girls' side, there are also a few incoming freshmen looking to be a part of the varsity line-up.
Last year the team didn't graduate any seniors.
This year the varsity team is returning seniors Jena Brosam, Carly Westphalen, Alexis Boes, and junior Heather Freund. This leaves two varsity spots open.
The first meet for both teams is April 4 against Kuemper Catholic. The boys are home and the girls are away.