Should Seniors Play? – OPINION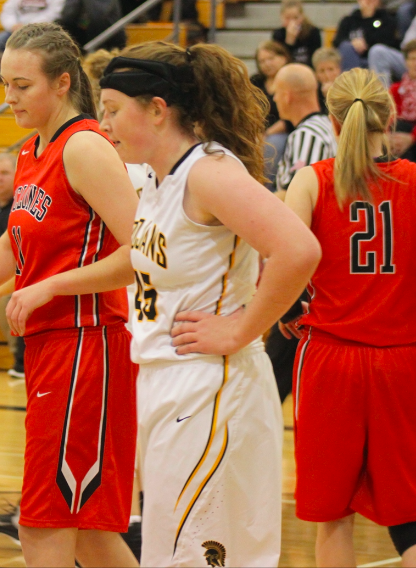 Hang on for a minute...we're trying to find some more stories you might like.

Loading ...

A daunting question has loomed over varsity athletics for as long as anybody can remember. Coaches, players, and even communities have pondered this single question:

Should seniors play just because it's their last season?

Coaches have different philosophies on this subject. Coach Dan Vargason said, "I think the best players should play, and that factors into experience, ability, and chemistry. I say this as somebody who did not get to play over freshmen and sophomores as a senior, and it took me a little time to realize it, but I think the best players need to play."

Boys' basketball head coach Alan Jenkins said he views athletes as equals and doesn't associate them by what grade they are in. He takes his time to evaluate the players in practice and in games and uses an honest approach to make his decisions on who will play. He tries to teach his athletes that no matter what you do in your life, someone will always be there to try to take your job away or to push you to improve. "This is the power of athletics and why I encourage all students to participate in school activities," Jenkins said.

I have played sports my entire life, and high school sports for four years. As an 8th grader on the varsity softball team, I was extremely gifted to have great leadership from the seniors. I had never played a high school sport and had no idea what to expect. This certain group of seniors, and even the juniors, set a standard. Every single one of those seniors played.

My freshman year, I played basketball. On Senior Night, head coach Kelly Juhl made a decision to start the seniors. I had never seen a coach do that for their seniors before, and I thought it was pretty cool. In their final season, even though they may not have had many minutes of court time, they were allowed to start on their Senior Night. Some of the seniors had probably the best game of their lives.

I think coaches should put their best players out on the court or field to win. I also think seniors should have an impact on their team in some way throughout the season. It's their final season in their high school's jersey. They may not be the best athlete, and they may not be the greatest leader or have the talent needed to win games. As an athlete, I understand the desire to be in the game, playing. As a team player, I believe thinking you should play just because you're a senior or you've "put in your time" and deserve to play makes you selfish. As a part of that team, you should want what's best for your teammates and your coaches. The coach's job is to put together a great team who can come out on top. Hard work, ability, and leadership are key factors in playing time, not your grade number.