BBB PREVIEW @ Denison-Schleswig 1.6.17
6-3 Atlantic travels to Denison who currently sits at 3-4 this season.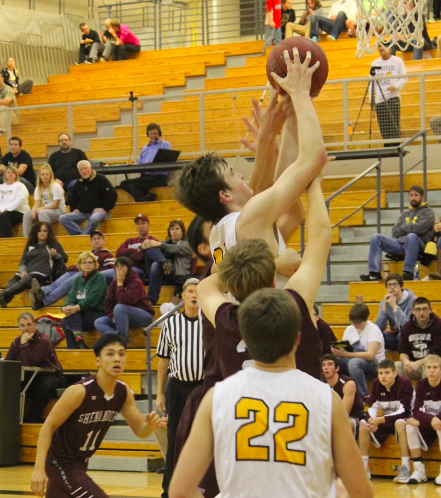 Hang on for a minute...we're trying to find some more stories you might like.
Coming fresh off of the holiday break the Trojan boys basketball team heads into a critical stretch in their schedule. Friday night Atlantic travels to Denison to play in a much needed matchup versus the Monarchs.
Heading into the weekend before break the Trojans stood undefeated at 6-0 on the season. After dropping a game to Kuemper Catholic on Dec. 20, the Trojans lost another on Dec. 22 versus St. Albert who they had beat earlier in the season.
On Dec. 2 the Trojans hosted St. Albert and defeated the Falcons 66-49 but the Saints evened it up at one win a piece beating Atlantic 84-62.
Atlantic traveled to Harlan on the last day of Christmas break to take on a young but developing Cyclone team. The Trojans dropped another game to extend their losing streak to three after falling 71-74 late in the fourth quarter.
Denison-Schleswig began their season on a four game losing streak but has made a complete 180 degree turnaround and are off and running with a three game win streak. The Monarchs looks to extend their win streak to four against Atlantic and move to .500 on the season.
Denison traveled to Shenandoah on Jan. 3 and took down the Mustangs in short order winning 63-50 and scoring 38 points in the first half.
Atlantic senior Garrett Franken ranks third in the state across all classes in the scoring department shooting 50% from the field and 45% from three-point range. Franken averages 24.3 PPG and has 219 points this season.