The Joy of Jorts
Jean shorts make a spring fashion statement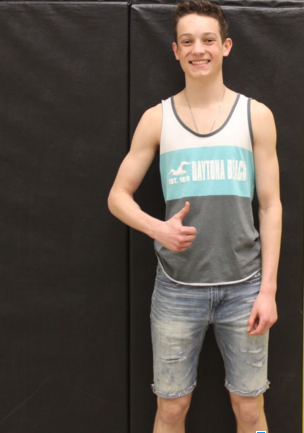 Hang on for a minute...we're trying to find some more stories you might like.
Denim shorts, also know as jorts, are making a comeback? Jorts,"shorts made of denim fabric," came into popularity quickly a long time ago. Wearing short jorts started as a trend in the late 1960s, according to the vintage clothing site DustFactoryVintage.com.
In this time period much of fashion was starting to change. While everyone was getting annoyed with politics and war around this time, people started to dress in even more crazy and outrageous outfits. Jorts were a popular article of clothing during this time. The jorts in the late 1960s and early 1970s were very different from the jorts that would soon come in the mid 1990s.
By the time the 1990s came around, short jorts weren't cutting it. People started to wear longer jorts. At this time jorts weren't actual being made, but people would cut their jeans at the knee, or would just roll the pant leg up to the knee.
Bart Simpson of the TV show "The Simpsons" wore jorts in every episode he was in. He made jorts look appealing to many people in the late 1990s.
John Cena was also a famous WWE wrestler who wore jorts in every fight he was in. A lot of kids watched him in the ring while he was rocking his jorts in the early 2000s. Also many people during this time could turn their old  pants into jorts.
Jorts soon started to go out of style around 2010. And for a few years not many people wore them.
There are many different brands that make jorts nowadays. Some of the brands are Wrangler, American Eagle, and Levi's. During the past few years, jorts started to make more of an appearance at AHS. Senior jorts fan Alec Hayes said 2013 AHS graduate Jared Fulk was a jorts-wearing phenomenon. Hayes is one of this year's seniors who are leading the fashion craze this year.  
On March 11, there were many student at AHS wearing jorts and a tank top. In addition to Hayes, seniors Nolan Farver, Matt Tolton, Kyle Renaud, and Jackson Wickman all took part in wearing jorts. Junior Zac Stork and sophomore Gratt Reed also wore jorts that day. Reed said, "Jorts are in style," so we should be able to see him rocking them in the future. He also said, "They are like jeans, but in short form."
We will be able to see if jorts are coming back into style soon. Was this just a one time coincidence, or will it continue forever?