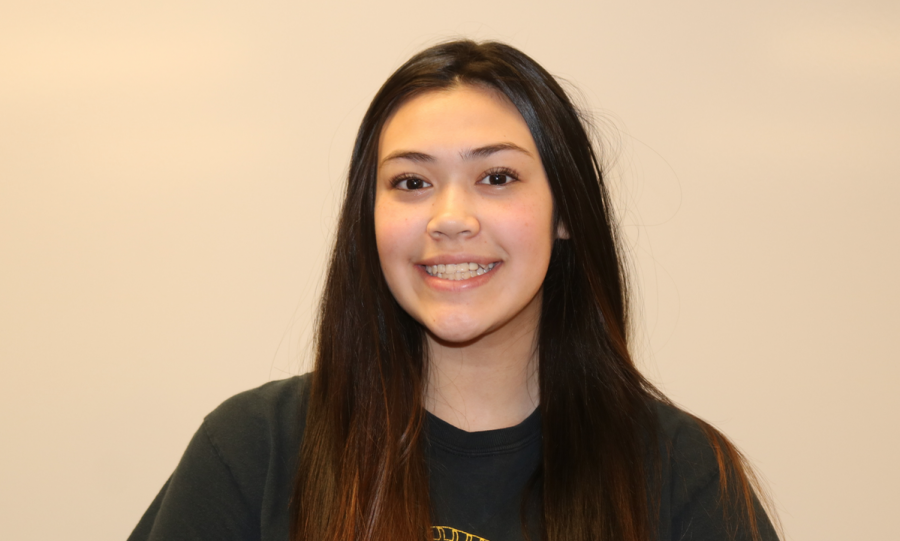 Sophomore Eleanor Greving is a staff write for AHSneedle. She is an avid learner and
is truly excited about working with the journalism team. Greving is happy adviser Allison Berryhill asked her to join this extracurricular. Greving said she really enjoyed working on the senior stories and loves the writing and interview process. At first, Greving wanted to be a part of the yearbook staff, but has decided her passion is in writing stories about what goes on at AHS. Greving hopes to become better in all areas of the journalism department.
She is involved in dance, wrestling, and tennis at AHS. After her homework is all done and her activities have been tended to, she likes to learn about true crime in order to become less stressed.
The person who has influenced her most is her mother. Greving hopes to learn her mom's trade of multitasking.
Story by Becca Folds
Eleanor Greving, Staff Writer
Sep 09, 2020

Lunch Portion Debate

(Story)

May 05, 2020

A Quarantine Creation

(Story)

Jan 29, 2020

No Small Task: Small Engines Class

(Story)

Jan 15, 2020

Atlantic Hosts the Rollin Dyer Tournament

(Media)

Nov 18, 2019

Students and Teachers' Thoughts on Homework

(Story)