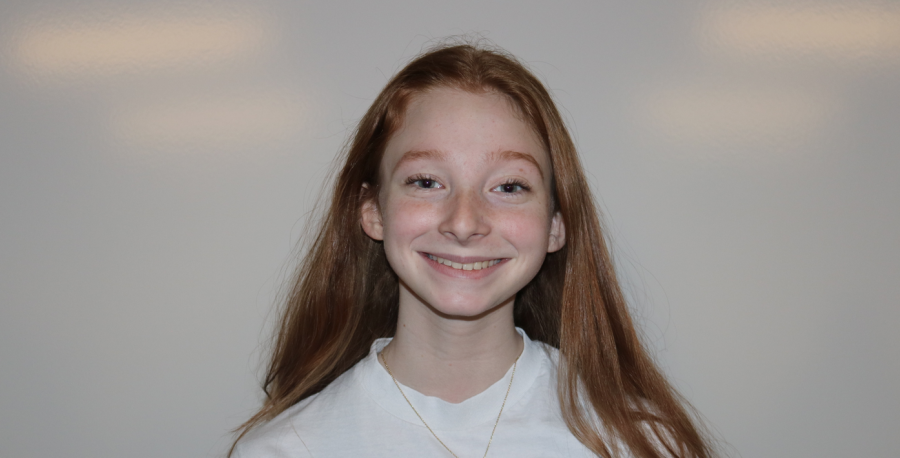 Sophomore Chaylei Carey is one of the many writers in journalism. She chose to be in journalism because she really likes taking pictures. She also finds the style of writing interesting. Carey has been writing a lot in other classes and wanted to try something new. Carey strives to make everyone's day better and is driven to help others, even though she can be a little quiet. 
In her free time, she likes to play the ukulele and the piano. She also likes to play sports just for fun, like soccer and basketball. When she isn't doing either of these things, she is probably watching TikTok or sleeping. She also has three dogs: Shia, Junie, and Gidget.
Carey enjoys high school because of the many memories she has made with her friends and everything she has been involved in. She has participated in choir, student council, and track.
Story by Drew Engler
Chaylei Carey, Staff Writer
Feb 27, 2020

The Grind of a 4.0

(Story)

Jan 21, 2020

Large Group Speech Preview

(Story)

Dec 03, 2019

A Home Away From Home

(Story)