Where is Doctor Sadsad?
The question everyone at AHS wants answered.
Doctor Sadsad. It's a name that's been floating around Atlantic High School since the beginning of the 2022-23 school year. Some students have watched his videos and others don't believe he's real. "His name was the one on our schedules," said junior Alexis Jimenez-Russell. "But we never had a set time when he was going to be here or an introduction to him. " Doctor Jumar Sadsad was hired in June of 2022 as the new English 3 teacher but has yet to step foot in the United States, let alone AHS.
Sadsad is originally from the Philippines and he applied for the job after the 2021-22 school year ended. Sadsad did a zoom call interview with Principal Heather McKay, and English teachers Allison Berryhill and Randall Simpson. "I thought that he was very passionate about teaching. He was very articulate about his goals," said Simpson. "He just seemed very nice and like he would be an easy person to get along with." 
Because of problems with the Philippine Overseas Employment Administration (POEA), Sadsad has not been able to start teaching at AHS. To fill this opening, McKay called Terri Cook-Thielen to ask if she would be willing to serve as a long-term substitute. Thielen has her bachelor's in language arts education at the secondary level. Unfortunately, Thielen already had a prior commitment to serve as a long-term substitute for another teacher. However, she agreed to take on the role until that time came. Thielen taught the classes until the middle of November when Denise Sharp stepped in and finished out the last four weeks of the first semester. Russell said, "Handling communication was challenging for most students because even after Ms. Thielen left, we still had to communicate with her to ask questions and receive grades." 
Left with no substitute in the second semester, McKay stepped into the role. "It's a lot of hours but I love the classroom and it's fun for me to be able to see the kids in a different way," she said. McKay has been juggling her principal duties along with her new English teacher role. She has help from a substitute teacher that watches over the class if McKay ever needs to leave the room. She has been teaching "mini-units" so it will be a smooth transition when Sadsad arrives. 
"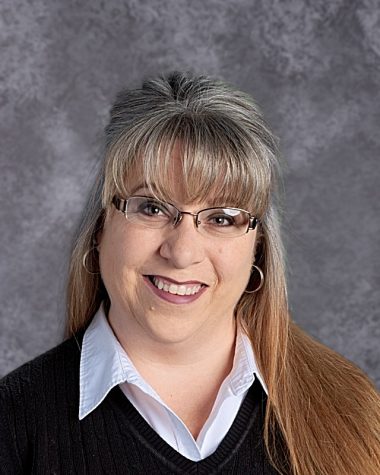 It's a lot of hours but I love the classroom and it's fun for me to be able to see the kids in a different way.
— Principal Heather McKay
Everyone, including Sadsad, is excited and anxious for him to come to AHS. "He wants to be here so badly as well. He hates that he's not with our kids yet and he feels like he's missing out," said McKay. 
McKay has been in contact with Sadsad consistently, helping him prepare his paperwork and working through this long process together. Sadsad recently had his interview with the POEA and his most recent anticipated arrival date was February 10. Unfortunately, he needs final approval from them before he can leave to come to the United States, so his anticipated arrival date has been pushed back a week or two. "I've never hired an international teacher before and I was definitely naive as to how the process would work," said McKay. "It's very difficult dealing with agencies you have no control over."
Even though the year has had its challenges, students have trusted the process and benefited from it. Jimenez-Russell said, "I think that it was a good learning experience for us because you're not always going to have a good set foundation for learning."
"I just really appreciate the kids. I tell them all of the time that we're living in a land of flexibility," said McKay. "I hope they are learning, that's what's important."