A Tale of Two Train Stations
Cameron Schwartz has used his passion for trains to make it through hardships.
Before living in Denver, Colorado, freshman Cameron Schwartz lived in Atlantic with his grandmother while his mother was in college. He moved to Colorado in the second grade after the death of his father. According to Schwartz, although it is sad he doesn't have a father, he was young and doesn't really remember the situation, and his Uncle Alex has been a father figure to him. "Alex came into my life before my dad's accident," Schwartz said. "He's been the 'Father Figure' in my life since." He moved back to Atlantic earlier this year.
As a kid, Schwartz was obsessed with Thomas the Train and watched the television series based on the children's book Thomas & Friends. His Thomas the Train phase "sort of simmered off," though. It wasn't until fourth or fifth grade that his passion for trains gradually came back. "It kind of just snowballed," Schwartz said. A small store and a club called Youth in Model Railroading helped fuel his passion for trains.
He first discovered Youth in Model Railroading when Caboose Hobbies in Lakewood, Colorado, a train store he used to go to, closed. He was looking on Google Maps for a new train store and came across the non-profit and volunteer-run store and club. After discovering this small store, he became a member of the club and then started volunteering to work shifts there. These shifts would give him credit, which are discounts he could use in the store. "I got a lot of my freight cars and parts of locomotives from the store," Schwartz said. It was at one of the store's surplus sales that he was able to keep "some higher-end locomotives." However, his favorite model isn't from Youth in Model Railroading. His favorite model is an SPSF SD40T-2, a model he got from a website called Scale Trains. This train model has DCC and sound. "So basically it has sound and it can run with other locomotives because DCC is a mini computer chip," he said.
The man who runs the store and club, Youth in Model Railroading, is a kind man named Larry Price, who has been an inspiration to Schwartz. He spent countless hours talking to him during shifts at the store, especially since the store wasn't usually busy. He and Larry would "normally talk about trains, modern model train companies, and other things relating to railroading." These conversations mattered to him, because "trains isn't a very common hobby, so it was kinda nice to have someone who also knew about them," Schwartz said. Youth in Model Railroading was important to him "because it was kinda a safe haven for me and my hobbies," he said. "People kinda found me weird at my old school for liking trains, so, to have a group where everyone was somewhat like me was nice." Although he had to leave Youth in Model Railroading behind to move back to Atlantic, Larry told him he was still part of the club even after he had to move away.
"
People kinda found me weird at my old school for liking trains, so, to have a group where everyone was somewhat like me was nice.
— Cameron Schwartz
In seventh grade, his passion for trains inspired his YouTube channel, Rails of Central Iowa, which was later changed to Nishna Valley Rail Videos. The railroad that he used to film, was near Youth in Model Railroading. Now that he lives in Atlantic, he films trains at the Rock Island Depot, and "the train bridge east of town somewhat near Grove city." Alongside those two places, he also films at the bridge by the rock quarry. He uses a camera that he got from his grandmother, to film his YouTube videos. In Denver there would be about 15 trains that would go by, however, in Atlantic, there are only about four trains. "We would see a lot more there [in Denver]," Schwartz said.
Having to leave important things behind, like the club, made his decision to move back to Atlantic hard. However, his family and friends were the biggest factors in whether or not to move back. Despite his hardships and the move, his passion for trains has stayed with him. He continues to express this passion by posting on his YouTube channel.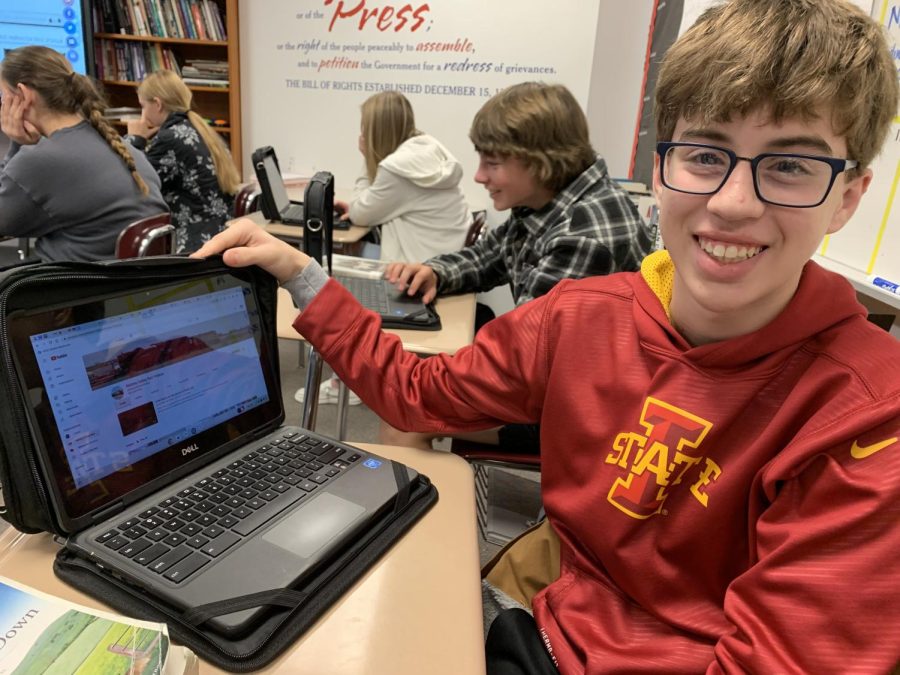 View Comments (3)
About the Contributor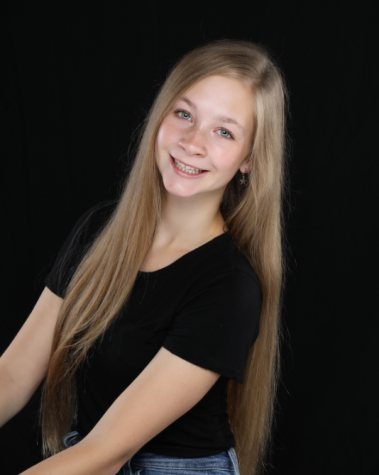 Katie Birge, Yearbook Lead Editor, Newspaper Editor
AHS Senior Katie Birge has been in Journalism for three years. She's been a part of Intro to Journalism, Yearbook, and Newspaper. Something that has been...