Trevor Frederickson: His Legacy Lives On
A memorial foundation established in Trevor's name has contributed hundreds of thousands of dollars to the Atlantic community.
Trevor Frederickson, or T-Fred. We see this name on the baseball field, on scholarships, and on numerous plaques throughout the community. But many people may not know who Trevor was or how he has impacted the lives of so many people. He graduated from Atlantic High School in 2006 and today's high school students were barely walking then. 

Trevor Lee Joseph Frederickson passed away in a house fire on June 18, 2009. He was 21 years old when the fire took place in his Council Bluffs apartment. The Trevor Frederickson Memorial Fund is still preserving his memory today.

Trevor was born on March 15, 1988, in Atlantic, IA. He was the son of Gary Lee Frederickson and Melanie Rae Petty. He grew up in Atlantic and after graduating he attended college at SWICC in Creston. He graduated with a degree in Automotive Repair. He then moved to Council Bluffs to work in construction with his dad. 

Claire Pellett

Trevor had plans to go into law enforcement. He wanted to move back home and was

getting close to doing so.

From the eyes of others, Trevor was a social, down-to-earth person who was involved in everything and enjoyed every second of it. Yet, from the eyes of his mom, Melanie Petty, he was so much more. She saw how hard of a worker he was and how he was continuously exceeding expectations. She saw how he wanted to help people any way he could and how truly kind-hearted he was. "It's hard for me to say because I'm the mom so he was perfect in my eyes, I'm sure he wasn't that way in others."

From a young age, baseball was the center of Trevor's life. Fans and players alike were aware of his passion for the sport. When he was in eighth grade, his AAU team won the State Series and traveled to Fort Wayne, Indiana to play in the Little League World Series. Trevor played first base and was notably a left-handed pitcher. His talent and hard work earned him a spot on Varsity and he started all four years of high school. His coach, Gaylord Schelling said, "I remember Trevor for his love of competition no matter what sport he was participating in and for his smile that lit up the field."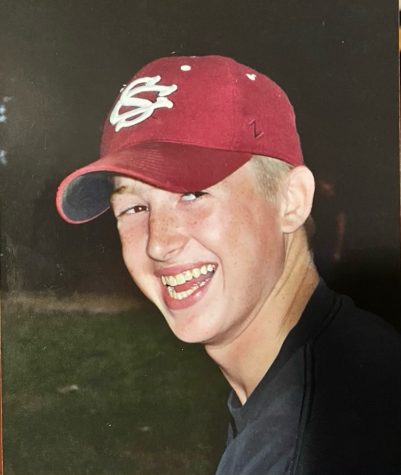 Trevor's grandpa always sat on the hill looking down at the field and watching him play. During his senior year, his grandpa bet him that Trevor couldn't put a baseball on the roof of the YMCA. Sure enough, that night Trevor hit a home run that landed on the roof of the YMCA.
After high school, baseball didn't stop for Trevor. He played college ball at SWICC. Trevor had numerous opportunities to play in significant stadiums including, Principal Park, Milwaukee Brewers stadium- American Family Field, and Johnny Rosenblatt Stadium. 
Trevor was also a part of slow-pitch leagues. The night before he passed, he played for the Treynor Town Team doing the thing he loved for one last time. The Atlantic slow pitch field now carries his name as the Trevor Frederickson Memorial Field. The memorial fund provided volunteer labor to help with the bleachers and landscaping.
Besides baseball, Trevor was involved in football and track. He was a part of FFA but did not show any livestock. However, he enjoyed it because his friends were there. Trevor had multiple hobbies like hunting and fishing. He raced down in Corning and loved to work on cars.
Even after Trevor passed, he is still helping others through the Trevor Frederickson Memorial Fund. The fund started when his classmates decided they wanted to plant a tree in his name along with a bench. The classmates also put a golf tournament together to try and raise support. The tournament had a strong turnout from the community and resulted in an annual tournament. The family is now getting ready for the 14th T-Fred Golf Tournament in the summer. 
The Memorial Fund helps in numerous different areas. Their mission statement is to help do the things that Trevor was involved in and that were important to Trevor. Petty said, "You wouldn't think of it but Trevor loved to read." The fund has donated multitudes of new books and helped the school library in other projects. They support the school in many aspects because Trevor was involved in so many different things. Most of the money from the fund goes to scholarships. The fund gives out up to four scholarships to seniors each year. "As long as it falls in our mission statement we try to do the best we can to assist."
The fund is a 501C3 meaning it is a completely non-profit fundraiser. They've given back over $275,000 and have set aside funds to continue doing scholarships for years to come.
To donate you can send in checks any time of the year. "We do get donations of all amounts and we appreciate every penny that we're given because you know we're going to give back."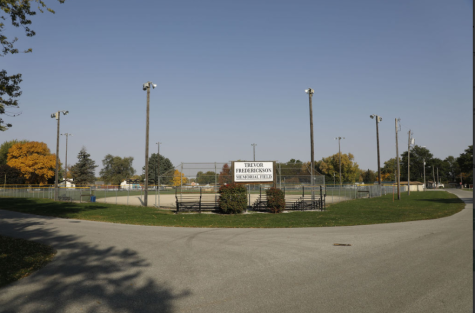 The fund has helped so many people but the person it's probably helped the most is Petty herself. Although tiring at times, it's kept her going and she feels like it's truly a way to keep Trevor's memory alive. "It's something to be said that people still care and think about him," Petty said it's made her a better person because of what they've given back and the communication with those around her. She has felt like Trevor has touched people's lives through the foundation. "Hopefully people will never have to know what the loss of a child is like." 
Petty's advice for the students is to enjoy their high school years because Trevor did enjoy his. "Tell friends, family, whoever that you appreciate them, and that you love them because you never know what tomorrow is going to bring."
View Comments (2)
About the Contributor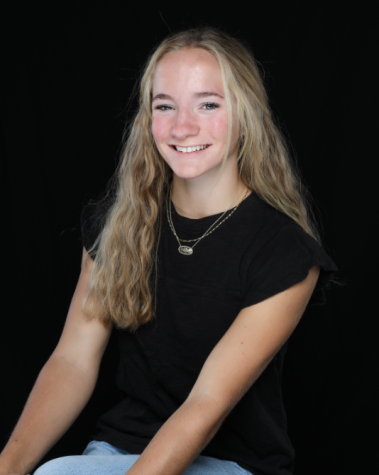 Claire Pellett, AHS Needle Lead Editor
Claire Pellett is a junior and an editor for AHS Needle at Atlantic High School. Pellett took part in journalism last year. "I really like how much independence...