Celebrating Culture: The ESL Program
Serving as a fundamental aspect of the school district, the ESL program helps students build English speaking skills while also celebrating their culture.
"I want to give these students a chance to gain the language they need to be successful in our community, but also remind them that their culture has value. Because the community can learn from their culture as well," said ESL Coordinator Brielle Cerven. Students of all ages and different backgrounds in the ESL Program learn English, a language foreign to them, while also receiving learning assistance for other subjects. 
The ESL, or "English as a second language" program is district-wide with 32 total students. However, according to Cerven, there are many students who have been in ESL in the past and are now "on their own." Proficiency levels in the program range from "just starting out" to "just getting proficient."
As a teacher and the coordinator of the ESL program, Brielle Cerven works with students from Kindergarten through 12th grade. In the morning, Cerven is working with students at the high school, and by afternoon she's off to other buildings in the Atlantic Community School district. Cerven spends every day teaching students, while she balances recording state records for all students in the district.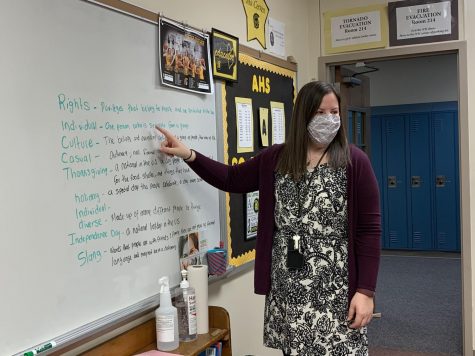 Cerven joined the Atlantic Community School District ESL program in 2012. She obtained her ESL degree while teaching as a preschool teacher before moving to Atlantic. Cerven also spent some time student-teaching in Daejon, South Korea, where she taught 5 different languages and nationalities. She was inspired to pursue a career working with different languages by her Aunt and Uncle who spent time as missionaries in Turkey teaching children English. "I was thrilled to get this job and really excited to start something new and get to know a bunch of kids with different cultures and languages," said Cerven.  
Members in the ESL program who work alongside Cerven include para-educator Kerri Dennison and translator Delmy Lam. Cerven said they worked with other translators in the past, but Lam joined the program in the fall of 2019. "Delmy is wonderful at the high school working with Spanish-speaking students," Cerven said.  
While the number of students hasn't drastically changed over the years, Cerven has seen an influx of older students coming in with "newcomer skills." In contrast to former students who worked their way through the program, starting from Kindergarten. This can pose a greater challenge, as the students are learning new material (in English) at the same time they're learning the language. "One of the things that I love about my job is I get to see them grow year after year," Cerven said.
"
One of the things that I love about my job is I get to see them grow year after year"
— Brielle Cerven
In many ways, the program has changed and improved since Cerven joined. There are now more students involved, as well as "more awareness" of the ESL program's importance. Cerven said, "When I came here we didn't have very many students and a lot of people didn't know what it meant to be an English learner." But now, more teachers are becoming mindful of the other factors to consider. "A lot more teachers come to me and ask how they can help an English language learner." 
Although the program's main focus is gaining and improving English speaking skills, it serves as a support system as well. Building strong relationships with them, Cerven's students know her classroom is "a place they can come when they need help–whether its an assignment or a friend situation." 
"
Yes–they need to learn English, but they also have a background that can add value to our community"
— Brielle Cerven
Another central factor of the ESL Program is teaching the students to embrace their own cultural backgrounds, encouraging the celebration of diversity. "Yes–they need to learn English, but they also have a background that can add value to our community," Cerven said.
She believes there's value in learning about the culture students in the ESL program bring to the community–not just challenging them to learn English. 
About the Photographer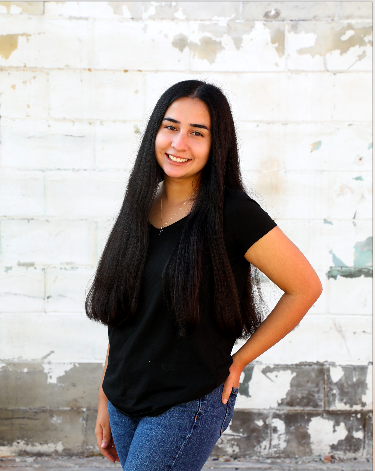 Da'Jai Wesson, AHS Needle Editor in Chief
Senior Da'Jai Wesson is a lead editor for the AHSneedle.com and writes a wide variety of news stories. Wesson's road to being a journalist started...