Many Pins Adds Up to 100 Wins
Junior Kadin Stutzman has obtained his 100th win.
Junior Kadin Stutzman obtained his 100th win on Jan. 2 at a wrestling tournament at Eddysville High School. At the time, Stutzman felt "normal." But when the match ended, he said it felt "awesome." Stutzman is the first wrestler this year to join the 100 Win Club, joining senior Joe Weaver who received his 100th win last year. 
Stutzman's win was against a wrestler from Comanche. Going into the match he had "no idea" this would be his 100th win, but that he knew his dad was keeping track of them. Stutzman had 44 wins his freshman year, around 41 wins last year, and his record is 25-1 this year.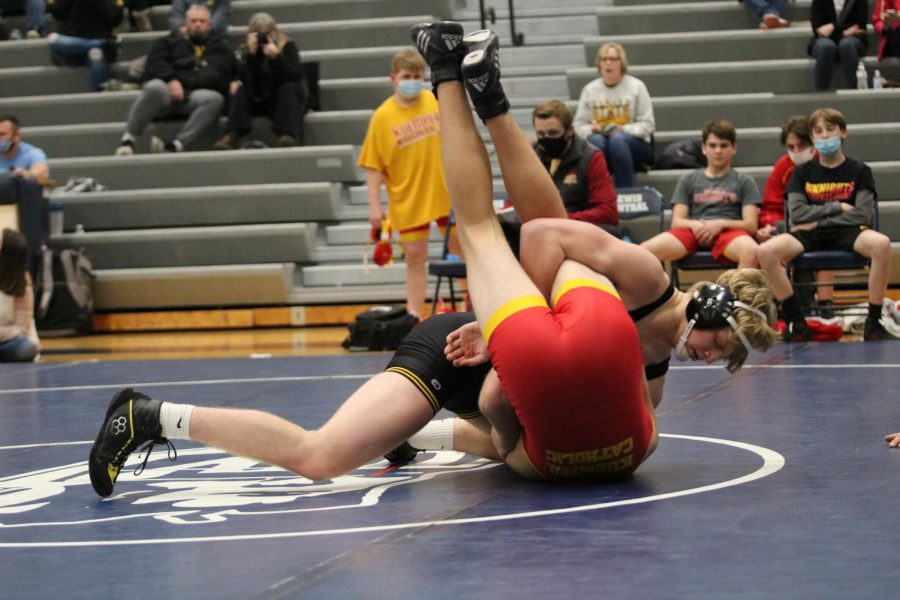 The cheerleaders were not allowed at the Eddyville's meet, so Stutzman was awarded with a poster and treats at the next home meet in front of the crowd. 
The wrestler's next meet is Saturday, Jan. 16 in Marion.