Physical Health Improving Mental Health — OPINION
While exercise can be beneficial to your physical health, it can improve your mental health as well.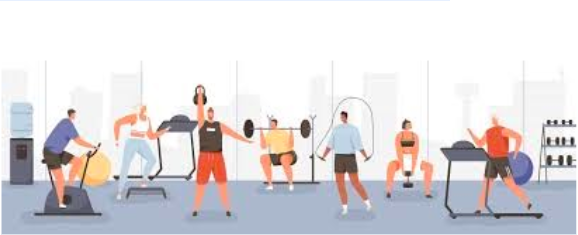 Ava Rush , Staff Writer
November 16, 2020
After a long tiring day at school, some kids turn to laying on the couch watching television all night, but what my body implores is exercise. I absolutely love to run, so I find this source of exercise very refreshing for the mind and body. 
In my opinion, exercising on a regular basis is one of the easiest and most effective ways to better your mental and physical health. Exercising is not just about aerobic capacity and muscle size. It can help you in more ways than you can imagine. 
According to the US National Library of Medicine National Institutes of Health, exercise improves mental health by reducing anxiety, depression, and negative mood by improving self-esteem and cognitive function. Exercise has also been found to alleviate symptoms such as low-self esteem and social withdrawal. 
I can wholly agree with this statement from my own personal experience. Whenever I am having a hard time, I usually turn to exercise to release that stress. Running is a big part of my life, and I would say that is a great source of exercise that can be used to improve your mental health. When I run, I feel free, alive, and joyous. 
On average, people reported 3.36 days of poor mental health per month. But those who said they exercised through activities ranging from housework to running, experienced about 1.5 fewer gloomy days per month than sedentary peers, according to the research from TIME. 
Some people struggle with finding the time to add exercise into their daily routine. Research shows that the best way is to find workouts you enjoy doing. If these are slow workouts most people like to multitask such as walking while also reading. 
What helps me personally for finding the motivation to exercise daily is to remind myself of the goals I have set for myself. In order to achieve these goals, I will have to work hard and be motivated to do what others are not willing to do. Some of my favorite exercises are running, walking, playing sports, lifting, and swimming. 
If you add exercise continuously into your daily routine, I can almost guarantee it will help you better yourself through your mental health along with your physical health. I never realized how effective it would be until I tried it.