Costa Rica Trip Planned for 2021
The trip, originally planned for 2020, is now planned for the summer of 2021 due to COVID-19.
 Every two years Atlantic High School takes a group of students in Spanish 3 and 4 on a trip to Costa Rica. The trip, originally planned for 2020, is now planned for the summer of 2021 due to COVID-19. Conversations of any precautions regarding COVID-19 have not been talked about. "We are waiting until it gets closer to the trip. Obviously any travel company is gonna follow any protocols. For example, the airlines and their mask requirement," Spanish teacher and trip organizer Daniel Vargason said. The official date of the trip is July 28 through Aug. 6. With the 2020 trip being moved back Vargason said, "They have even started to prepare the trip in 2022 with pending school board approval at next month's board meeting."
There will be 26 students and six chaperons attending the 2021 trip. Vargason said that he enjoys taking students on this trip because it gives them real life experience and allows them to see the culture. Senior Madison Botos has taken Spanish all four years of high school. "I decided to take it all four years, so I could carry on a conversation if I needed to. I have thought about minoring in it during college, but it is just something good to always know." Botos wanted to go on the trip because it's fun to see the different cultures and living conditions. This will be her first time leaving the country. She hopes to gain some Spanish knowledge and to become more educated on their lifestyles after going on the trip. In regards to COVID-19, Botos is "not too worried about it, but I am still going to be cautious at all times and wear my cute mask."
About the Contributors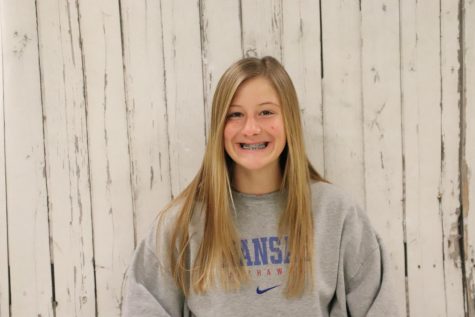 Abigail Smith, Staff Writer
Loving, free spirited, and social is how her friend Jada Jensen described Abigail Smith. Smith is thankful for her family, friends, and her dogs because...