Atlantic Girls Swim Competes at Spencer
The girls swim team traveled to Spencer for a triangular against Perry and Spencer.
The Atlantic girls swim team competed against Perry and Spencer on Oct. 13, 2020. Eight of the girls swam at the triangular in Spencer, taking home a couple of wins and a runner up from the competition. 
Junior Alexes Reynolds won the 200-yard freestyle, finishing with a time of 2:11.27. In the same race, Junior Ava Bruckner followed second. Brucker's time was 2:15.87. Reynolds also snatched a first-place win in the 500-yard freestyle with a time of 5:44.97. In the 200 individual medley, junior Paige Daly earned fifth with 2:51.55. 
Senior Bryer Rose won the 50-yard freestyle, snagging first place with a time of 26:89. Sophomore Victoria Hiatt competed in the same race, earning fifth place at 29:48. 
In the 100-yard freestyle, Rose finished in third with a time of 59.33. Following behind her in fourth-place, Bruckner finished the freestyle in 1:02.41. 
Rose, Bruckner, Hiatt, and Reynolds teamed up for the 200-yard freestyle relay. Together they earned third place with 1:53.72. In the same relay, senior Dazia Sorensen, sophomores Elizabeth Anderson and Maria Peterson, and Daly teamed up. They won fifth place with a time of 2:26.61. 
For the 400-yard freestyle relay, the same two groups teamed up. Rose, Bruckner, Hiatt, and Reynolds placed third in 4:10.53. While Sorensen, Anderson, Peterson, and Daly earned fifth with 5:34.84. 
The swim team's next meet is a varsity invitational Saturday, Oct. 17 at the Lewis Central High school. 
About the Contributors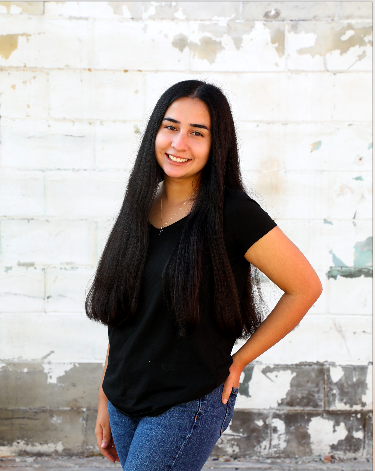 Da'Jai Wesson, AHS Needle Editor in Chief
Senior Da'Jai Wesson is a lead editor for the AHSneedle.com and writes a wide variety of news stories. Wesson's road to being a journalist started...
Makynzie Steffens, Yearbook Editor
Junior Makynzie Steffens is a photo editor for all of the journalism programs at AHS. Steffens earned her journalism letter at the beginning of her junior...