Chemistry Class Update
Students have to take Chemistry through an online program first semester.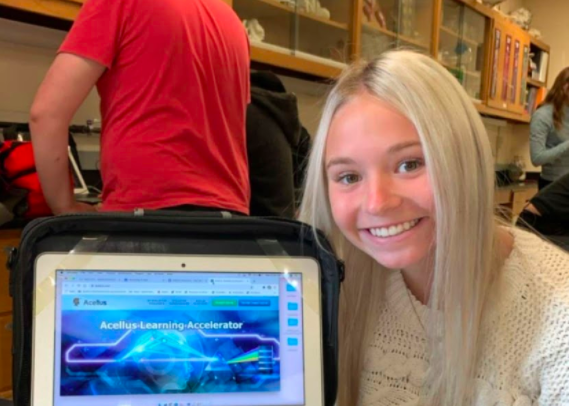 The resignation of previous Chemistry and Physics teacher, Valerie Jaehrling, has made students have to take an online course in order to take the class this semester. Due to safety concerns, she decided not to not to return and Chemistry classes have to get creative in order to complete the class. Michelle Behrends is the current substitute teacher for the class and will be teaching in the science classroom until they find a new teacher.
Principal Heather McKay said that "second semester will have a different solution" and the class will stay online through the rest of the first semester. They are still actively searching for another teacher.
"
Second semester will have a different solution.
— Heather McKay
  Addison DeArment, junior, is taking Chemistry this year because she "needs to take it to graduate."  She said they are taking the class through a website called Acellus. The lessons include watching videos and then answering questions about the video they watched. DeArment said it is difficult online because there is no teacher to ask "specific" questions to. She would prefer to have an in-person teacher, just in case she struggles. In terms of tests and quizzes, DeArment said it is much different. The quizzes are the questions at the end of each video but they are "graded differently," she said. One thing DeArment likes about the online chemistry class is how "flexible" it can be with her schedule. She can work on it anytime she wants, even at home.
Junior Reagan Leonard is also taking the online class this year. She is taking Chemistry to "prepare herself" for whatever route she will choose to take in college. Leonard said she also prefers the class with an in-person teacher because she learns better with someone "physically" teaching her. Leonard said she feels as if she is teaching herself every lesson and that the class is now a huge commitment.
Leave a Comment
About the Contributor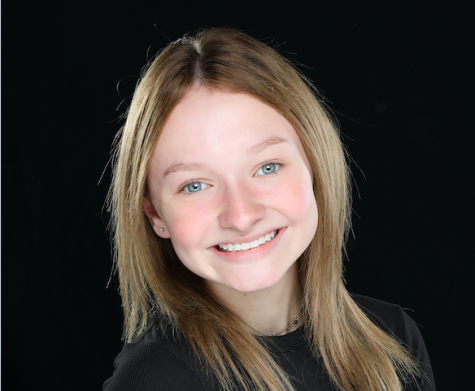 Reese DeArment, Broadcasting
Junior Reese DeArment is a videographer for the Eye of the Needle news show.  "I was really proud of the ad I made for Rancho. I was assisted by Aubrey...