Trojan Tennis Plays Denison Monarchs
Hang on for a minute...we're trying to find some more stories you might like.
Yesterday, April 19, the boys' and girls' tennis teams played the Denison Monarchs. The girl's lost to last year's H-10 conference champions 0-9 at home, and the boy's won 7-2 on the road.
In singles, number one senior Jena Brosam lost 0-8, junior Heather Freund lost 1-8, senior Carly Westphalen lost 1-8, freshman Emma Templeton lost 0-8, senior Ashley Freund lost 1-8, and freshman Hana Holtz lost 0-8.
In doubles the number one duo of Brosam and Freund lost 1-8, Westphalen and Templeton lost 0-8, and Freund and Holtz lost 0-8.
For the boy's, number one junior Grant Podhajsky won 10-6. Junior Cooper McDermott, who was once losing 4-9, came back and won his match 11-9. Number three junior Luke Hohenberger lost 2-10, junior Kalob Flory won 10-5, freshman Nile Petersen won 10-5, and senior Caleb Williams won 10-3.
In doubles Podhajsky and McDermott won 10-3, Petersen and Hohenberger won 10-6, and Flory and Williams lost the second match for the Trojans.
Both team's next meet is Thursday, April 20, against Clarinda.

About the Writer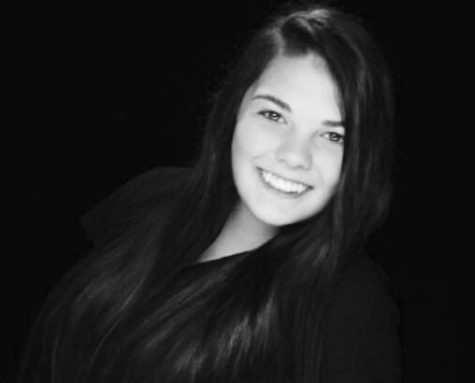 Jena Brosam, AHS Needle Editor In Chief
Senior, Jena Brosam is the AHS Needle editor in chief for the journalism department this year. Being in journalism has impacted her positively by making her a better writer and more comfortable talking to people she doesn't know. Brosam's favorite piece of work she's created was a controversial story she wrote about the football team...