Trojans Attend State Wrestling Tournament
Four boys represented Atlantic-CAM at State last weekend.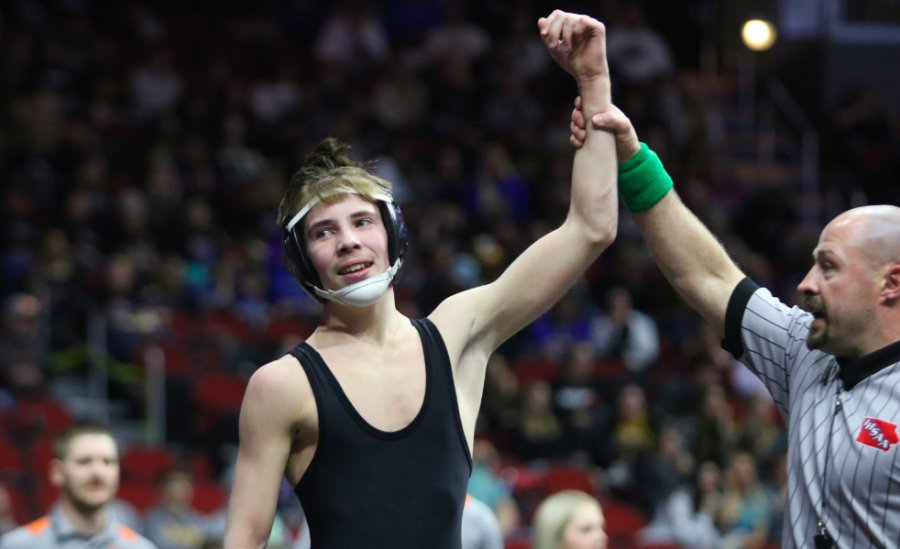 The State wrestling tournament was held at the Wells Fargo Arena on Thursday, Feb. 20 through Saturday, Feb. 22. Four Trojan wrestlers made an appearance, including seniors Cale Roller and Aybren Moore, junior Joe Weaver, and freshman Easton O'Brien. 
In the 106 weight class, O'Brien went 1-2 for his first time at the State meet. He won his first match against Coy De Boer of Sheldon-South by a score of 8-7. O'Brien lost the following two matches 10-0 and 11-0.
At 113, senior Aybren Moore went 1-2 as well for his final season of wrestling. Moore beat his first opponent, Kellen Moore of Forest City, 4-3. He lost the following two matches against Joe Hovrick and Rylie Anderson by the scores of 8-6 and 6-3, respectively.
Junior Joe Weaver qualified in the 126 weight class and also went 1-2 at the meet. Weaver beat TJ Fitzpatrick of Davenport Assumption with a score of 9-3. He then lost the following two to Matthew Lewis of Centerville–fall at the 1:59 mark–and Ty Koedam of Sergeant Bluff-Luton, 12-7. Weaver said, "My favorite thing about the season was making Regional duals, even though we lost. It was a super cool atmosphere, something a lot of people don't get to experience, seeing everyone on the team so into all the matches and cheering so loudly." Weaver hopes to wrestle at the State meet next year as well. 
Cale Roller, who competed at the 285 pound weight class, earned fourth for his final season at the tournament. On day one, Roller beat Gavin Meints of Algona–fall at the 4:18 mark–and Carson Petlon of West Delaware, 5-4. Roller pinned Chris Van Der Brink of Boyden Hull-Rock Valley. He then wrestled for third place in the semifinals but was pinned by Derrin Sesker of Van Meter-Earlham, resulting in a fourth-place finish. "I didn't end up quite where I wanted to, but I felt like I battled all season long and I'm really sad that it's over. It has been the hardest, but best four years of my life," Roller said.
The team finished the season with a dual record of 20-3.
About the Photographer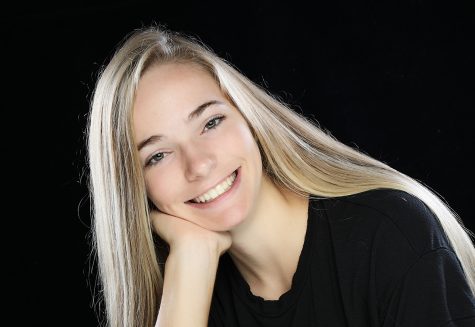 Caroline Pellett, Yearbook Editor
When Caroline Pellett, a junior at AHS, isn't playing volleyball, track or softball, you can probably find her with her three corgis, Jake, Sadie and...