Strong Day at State Speech
The Large Group season came to an end on Saturday, Feb. 8.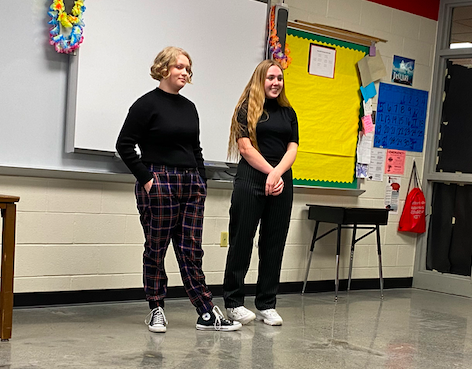 The AHS speech and debate team had five events go on to Large Group State Speech. These events were three ensemble acting events, a one-act play, and a musical theater piece.
The one-act play, titled "This is a Test," earned a straight I. This means all three of the judges gave the piece the highest rating possible. "Silent Sky," one of the ensemble acting groups, also earned a straight I. The other two ensemble acting pieces, "A House Full of Babies" and "Drugs Are Bad," earned a mixed I. This rating means two judges awarded the group a I, and the other gave them a II. The musical theater event, titled "Band Geeks," earned a mixed II, which means two of the judges gave them a II, and the other judge awarded the troupe a I. 
"Band Geeks" was a group of four students including sophomores Nolan Perez and Katy Rothfusz, and freshmen Kylie Pulido and Kami Steffens. "Silent Sky" consisted of seniors Zach McKay and Hana Holtz, and juniors Olivia Engler and Genevieve Martinez. "A House Full of Babies" was a duo of senior Aly Brockob and junior Molly McFadden. "Drugs Are Bad" had three members and they were junior Troy Roach, sophomore Carina Birkel, and freshman Aiden Sanny. Perez, Rothfusz, Pulido, McKay, Engler, Brockob, and McFadden joined senior McKayla Weppler and junior Camryn Church in the one-act cast.
"Silent Sky" is about a group of astronomers and oppression in the workplace. "A House Full of Babies" is about a girl who got pregnant when she was young and how that affected her friends. "Band Geeks" was snippets from the musical of the same title. The group sang the songs "Band Geeks," "Lost in the Brass," and "Twirler Girl." "Drugs Are Bad" is the Uno reverse card of parenting–the mother and father allow and encourage their son to take part in less than stellar actions.
None of these ensembles will be moving on to All-State speech.
About the Contributor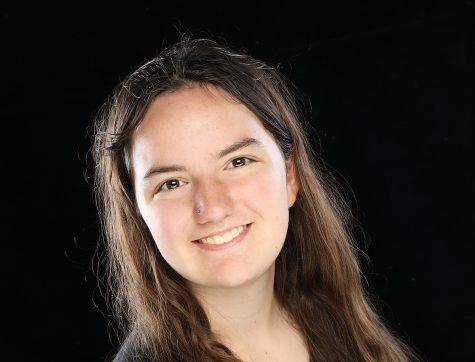 Grace Clay, AHS Needle Editor
Grace Clay is an editor on the AHS Needle journalism team. Clay mainly writes reviews, but this year she has "branched" out and begun writing cross...