Choral Masters
Students to attend an honor choir at Wartburg College.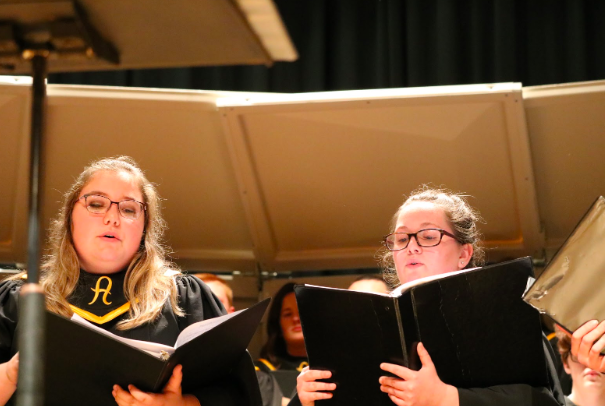 Six students from Atlantic were recently selected for the Meistersinger Honor Choir. Seniors Ana Muell and Bradley Dennis, as well as junior Genevieve Martinez were accepted into the mixed choir. Senior Katie Saluk and juniors Camryn Church and Olivia Engler will be in the treble choir. These singers will be attending the festival on Sunday, Jan. 19 and Monday, Jan. 20.
The students were nominated by choir director Ethan Pruisman, who will be taking them to the event, held at Wartburg College. Students selected will spend the night on campus so they are ready to begin another day of singing on Monday at 8:45 a.m. The choir is led by Dr. Lee Nelson, who many of the students have worked with in the past due to All-State preparation.
Dennis said he feels good about attending the festival, but he hopes to get in some more practice time before. Saluk said, "I'm very excited to take place in this, as my classmates and I are the first to participate from Atlantic."
About the Contributors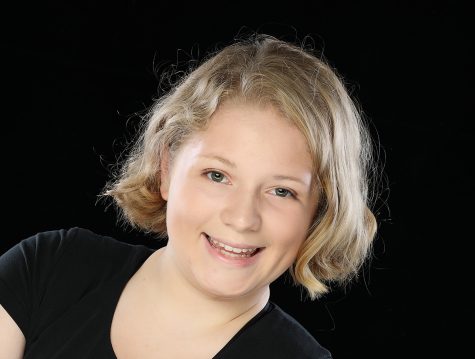 Molly McFadden, AHS Needle Editor
"Thank you! Thank you! Thank You!" echoed through the halls last winter as Molly McFadden prepared Meryl Streep's Grammy's acceptance speech for...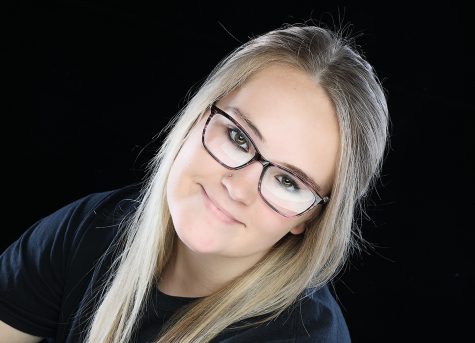 Emma Templeton, Yearbook Editor in Chief
Senior, Emma Templeton is the lead editor of the yearbook. Her job is to make sure that all of the editors are on the same page, she creates templates...