Swinging Into Show Choir
AHS show choir preps for their first performance.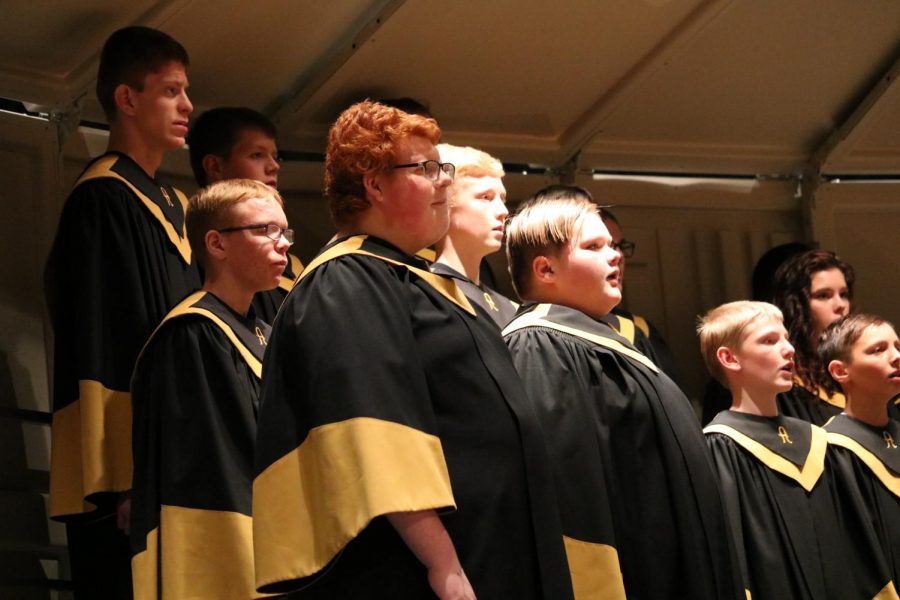 For the past five months, both the Diversity and Premiere show choirs have spent most of their time focused on learning and cleaning their routines. With all of their performances and competitions taking place in the next few months, they've wasted no time getting back to work after winter break. 
The Diversity show choir has been focusing more on their choreography since they learned it most recently. However, they've been learning the music since the beginning of the school year. "Instead of going the direction I went with Premiere, they learned the music first," choir director Ethan Pruisman said. Although it was a different approach, he said they've been "doing well" and "learning fast." 
Diversity will be performing "High Hopes" by Panic! At the Disco, "Hey Jude" by the Beatles, "Change" by Charlie Puth, and "We Are the Champions" by Queen. Their theme is "Music Through the Ages." They will perform at Swing Inn, and compete at the DCG competition, and "possibly" the one held in North Polk.
The Premiere show choir started learning choreography for their show at the beginning of the school year. They also started to learn the music, eventually adding both together in order to prepare for upcoming performances. To further their practice, during winter break, they had two half-day clinics to clean their routine. While they've faced their share of challenges, Pruisman said they've done a good job of working with each other. "Their strong suit right now is being supportive," Pruisman said. He thinks they've made a lot of progress and will be ready for their upcoming performances. 
Junior Gwen Irlmeier is in the Premiere show choir. This is her third year participating in choir, and second year in Premiere. Irlmeier said she thinks the choir is doing well and had a strong start at the beginning of the year. "We got a little behind, but now we're doing really good," she said. Irlmeier thinks they'll be ready for Swing Inn.
With the theme of the show being "Believing," Premiere will be starting their performance with "Don't Stop Believing" by Journey, "Something to Believe In/I Believe" arranged by Brock Keiper, and "Faithfully" by Journey. The music for the guys' number is "Gone Gone Gone" by Phillip Phillips, and the girls' number is "I Will Survive/Survivor" arranged by Mark Brymer. These songs are followed by the closer, "Awake and Alive/Charge Me" up by Anita Crackuer. Premiere will be performing at Swing Inn, DCG, Emmetsburg, the state competition at Denison, and "probably" Underwood. 
Both Diversity and Premiere will perform for the first time of the season at Swing Inn on Thursday, Jan. 16, at 7:30 p.m. in the AHS auditorium.
About the Contributors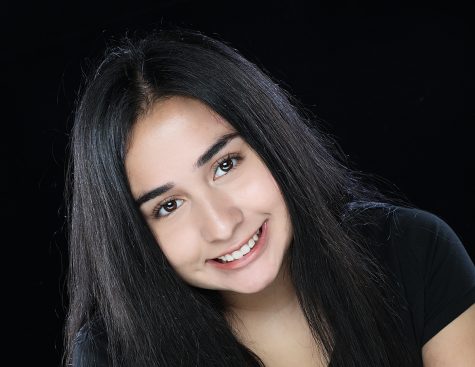 Da'Jai Wesson, AHS Needle Editor
Da'Jai Wesson is an editor for the AHSNeedle. She writes stories that vary from school news to things related to the media. Wesson puts out at least...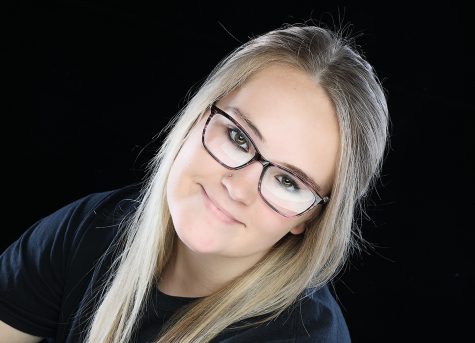 Emma Templeton, Yearbook Editor in Chief
Senior, Emma Templeton is the lead editor of the yearbook. Her job is to make sure that all of the editors are on the same page, she creates templates...