Cast List for "Little Shop of Horrors" Drops
Coming soon to the AHS auditorium is the classic musical "Little Shop of Horrors."
On Dec. 17 and 18, brave singers and actors from AHS auditioned for this year's spring musical, "Little Shop of Horrors." This classic musical is about a man-eating plant named Audrey II–named after the original Audrey, Seymour's love interest–living in a flower shop with Seymour. Unfortunately for Seymour, Audrey is dating Orin, a mean-spirited dentist. There's many fun musical numbers including "Dentist," "Feed Me (Git It)," and "Suddenly Seymour." 
On the last day of the first semester, first-time musical director and choir director Ethan Pruisman posted the cast list. Pruisman was assisted in picking out the cast by co-director Jarrod O'Donnell. Seymour will be played by senior Bradley Dennis and Orin will be played by senior Clayton Jipsen. The female lead, Audrey, will be brought to life by junior Genevieve Martinez. Mr. Mushnik, the shop owner, will be played by junior Nate McLean. The blood-thirsty Audrey II will be voiced by sophomore Hunter Weppler and puppeteered by junior Molly McFadden. Weppler will also use his talents to portray the lead Wino, a bum-like character. The three doo-wop singers, who double as narrators for the show, are being played by seniors Katie Saluk and Ana Muell, as well as junior Camryn Church. Bernstein will be played by junior Henry McCalla, and Snip will be played by senior Joel Behrens. Mrs. Luce will be portrayed by junior Olivia Engler. Sophomore Nolan Perez will take the stage as Mr. Martin, and senior Hana Holtz will play a radio interviewer. The chorus will be comprised of seniors Kyra Namanny and Belle Wickman, juniors Katelyn Nicolaisen and Den Tsybulnyak, sophomores Taliya James, Kobe Moss, and Katy Rothfusz, and freshmen Eleanor McCalla, Katie Birge, Reese DeArment, Maria Petersen, Kylie Pulido, Charlotte Saluk, and Nina Welter.
Senior McKayla Weppler will be the stage manager for "Little Shop of Horrors."
The members of this cast began practices on Monday, Jan. 6. The show opens on Friday, March 13 in the AHS auditorium. 
About the Contributors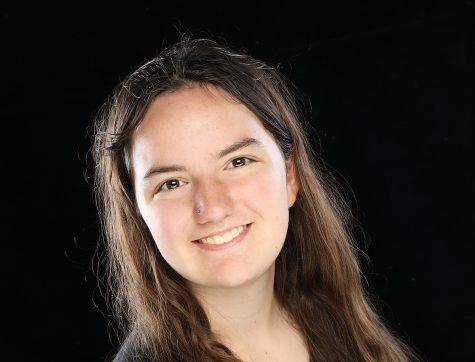 Grace Clay, AHS Needle Editor
Grace Clay is an editor on the AHS Needle journalism team. Clay mainly writes reviews, but this year she has "branched" out and begun writing cross...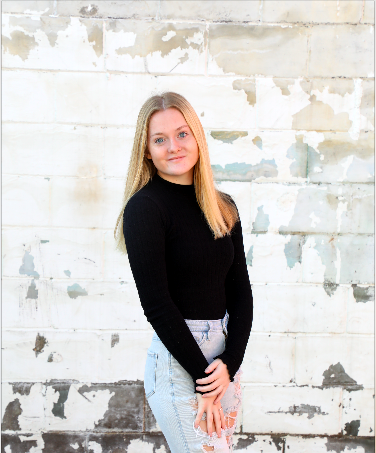 Dani Mathisen, Senior Magazine Lead Editor
Senior Dani Mathisen is the lead editor of the senior magazine. She is also a writer for AHSneedle.com. Mathisen said some of her favorite stories to read...