How Funding Affects Field Trips
Transportation costs add up quickly.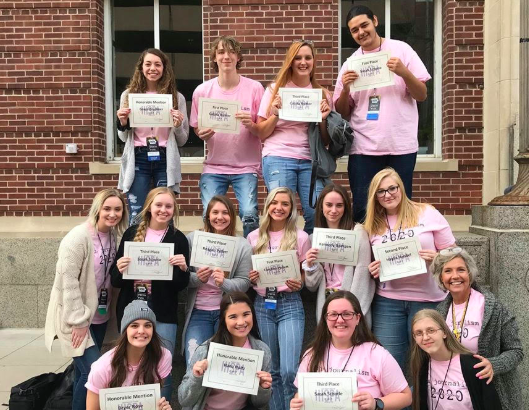 On average, only ten percent of high schoolers in the United States go on field trips. Elementary students double that with 20 percent going on field trips each year.
Principal Heather McKay said she would love to take more field trips because it is a way to expand knowledge outside of a classroom. 
The biggest problem regarding field trips at the high school is the lack of funding. Transportation expenses add up quickly. For students to take a bus, it would cost $3.73 per mile. If the bus driver donates his or her time, then the price is cut down to $1.65 per mile. A school bus driver is paid $13 per hour they are driving. For the amount of time they are present at the event, but not driving, they are paid $11. To take a school car, or a suburban, the cost would be $0.58. 
Atlantic High School teachers took a survey and 73 percent of the teachers said that we should go on more field trips, but only 39 percent of teachers have taken students on a field trip. Elementary teachers took the same survey and 80 percent said they had taken their students on a field trip so far this school year. The same amount of teachers said high schoolers should go on more field trips. 
While the majority of the students at AHS don't go on field trips, pupils enrolled in certain classes do get to leave the school for academic advancement during the day. Kids enrolled in PE travel to the bowling alley, and Spanish 3 and 4 students trek to Plaza Azteca for a charlando in the spring.
There are also bigger trips that students go on, usually as part of an organization. Spanish students go to Costa Rica every other year, the music department goes on a trip every four years, and FFA members get to travel to many local, regional, and national competitions and conventions.
Some high schoolers have brought up the lack of "fun" field trips, such as the PBIS activities that occur in middle school. McKay is for the idea of using field trips as a reward for good behavior and solid grades. However, in order for those activities to occur, the high school would need to set up an organization like PBIS to fund them. Currently, there is no PBIS-like fund at the high school for reward field trips.