Kicking Off Wrestling with a Win
The boys began the season on Thursday, and the girls debuted on Friday.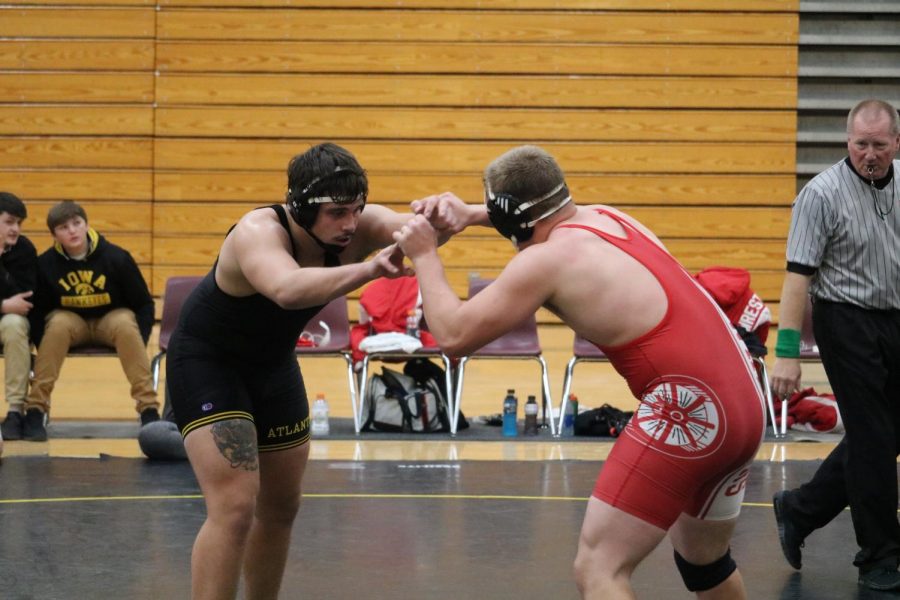 The Trojan wrestlers swept the mat at their season opener, held on Thursday, Dec. 5 at the high school, with a home quadrangular win. The team came out on top against Audubon with a score of 72-6. They also beat Clarinda 70-6 and Griswold 78-6. Coach Tim Duff said, "I thought it was a good first night out. It was good to get to open the season at home and pick up three wins. Our younger wrestlers got some good experience and were very instrumental in the dual victories. We have lots of things to improve upon, and know that in order for us to compete night in and night out, we have to continue to improve."
The team traveled to Humboldt on Friday, Dec. 6 and took third place at the Joe Fitch tournament. Seniors Aybren Moore and Cale Roller, as well as sophomore Kadin Stutzman, took titles at the tournament. Junior Joe Weaver finished as a runner-up in his division. Sophomore Ethan Follman and junior Peyton Fewson came in third place in their divisions.
The team consists of 26 boys with two returning seniors, Roller and Moore. Roller has wrestled for many years and has some big goals for his final season. He hopes to qualify for state and secure a state title. His team goals include being conference champs. Moore has similar goals for his final season. He also hopes to be a state qualifier and get to 150 wins. 
There is also a new aspect this season, girls wrestling. The girls' team consists of five members; Aleigh Bean, Madison Fell, Kayla Mauk, Mackenzie Hoffman, and Lexie Trotter. The girls had their first meet on Friday, Dec. 6 in Brooklyn. There were over ninety girls in action at the tournament. Senior Aleigh Bean and sophomore Lexie Trotter both took second place, which were the first wins by females in Atlantic-CAM history. 
The Trojan wrestlers will have their next meet on Tuesday, Dec. 10 at Red Oak High School. The boys take on AHSTW, Red Oak, and Creston.
About the Photographer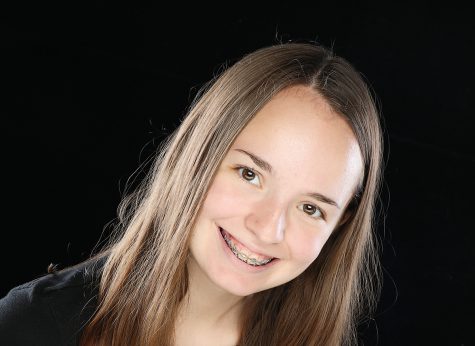 Kylie Neal, Yearbook Editor
Kylie Neal is a senior at Atlantic High School and has partaken in several activities throughout her high school career. She has been involved in journalism,...