Fall Play Review: "Radium Girls"
History comes alive on AHS' stage.
First off, "Radium Girls" was performed at the Atlantic High School last weekend. The three shows were directed by English teachers Alex Bales and Emma Bireline. Overall, I thought the performance went well, but there were a few things I think could have gone better.
The microphones definitely needed some work, as they kept going in and out through the performance. I found that it sort of took away from what was going on and made it somewhat hard to follow. Also, the lighting seemed to be off a few times. The characters would move about and the lighting would remain sedentary. 
The technical issues, however, did not break the show. The talent portrayed on the stage had me in aw of my fellow classmates. 
Genevieve Martinez had amazing reactions and really got into character. Her small hand motions and head nods added a little something that made you think she wasn't acting at all. The directors definitely chose the right role for her. Henry McCalla's portrayal of (I'm assuming) a Swedish scientist had me laughing every time he spoke as Von Sochocky. I don't think they could've chosen a better role for the part unless they had Leonardo DiCaprio on hand. As for Olivia Engler, I don't think I've ever heard her talk that much or that loud. I never would've assumed that was her first role or talking part in a play. She did an excellent job and brought the role of Grace Fryer to life. 
Overall, I would give the play a solid eight out of ten. There were a few parts during the play when I was wondering what was going on, but then would get caught back up in the next scene. I think the characters were spot on with the cast. The play was fun and interesting to watch. It was nice to see a little history being played through AHS.
Finally, I learned you should never put a paintbrush in your mouth.
About the Contributors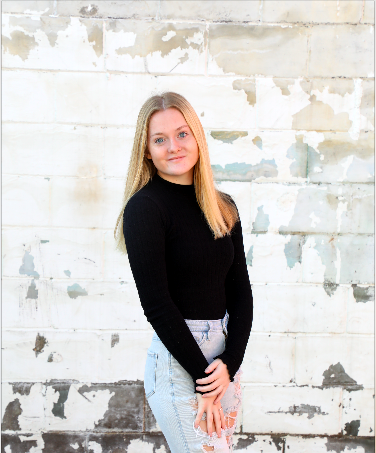 Dani Mathisen, Senior Magazine Lead Editor
Senior Dani Mathisen is the lead editor of the senior magazine. She is also a writer for AHSneedle.com. Mathisen said some of her favorite stories to read...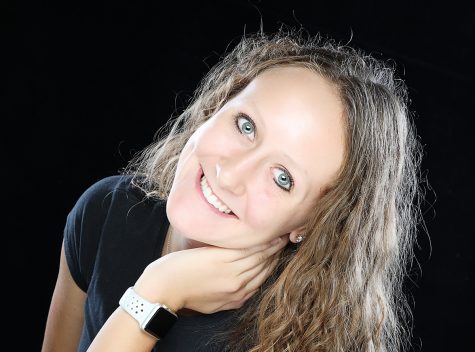 McKenzie Waters, Broadcasting Anchor
McKenzie Waters, a senior at Atlantic High School, joined journalism because she wanted to learn more about how to take videos and pictures as well as...