2019-20 Boys Swimming Preview
The Trojan boys swim team heads to competition on Saturday, Dec. 7 in Boone.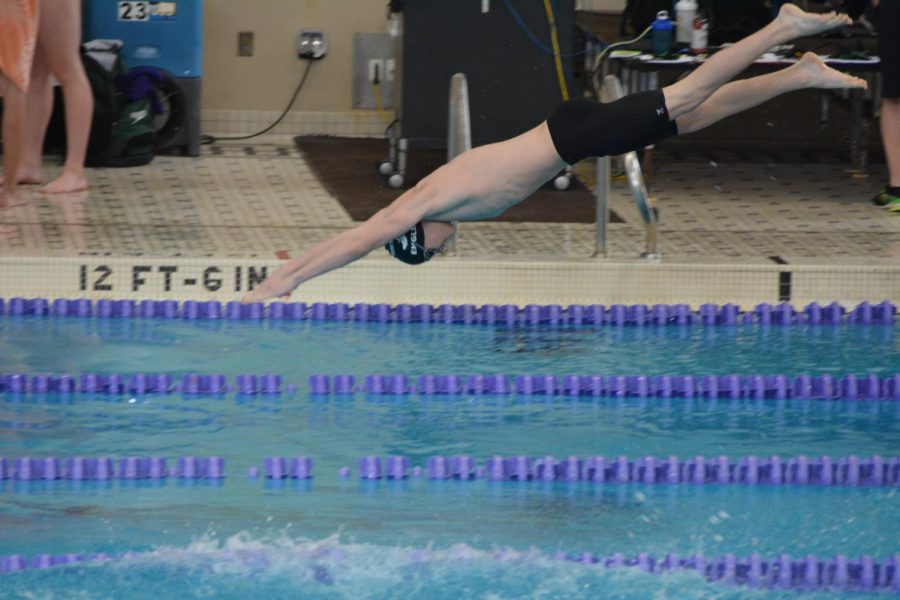 The 2019-20 boys swimming season is here. Practice started on Monday, Nov. 11, and the boys are looking to improve from last season. There were three seniors on the team last year: Tyson Parker, Alec Muff, and Avery Andersen. Parker swam in the 50-yard freestyle, 100-yard butterfly, and the 200-yard individual medley. Muff swam the 100-yard freestyle. Andersen swam in the 100-yard freestyle and the 200-yard freestyle.
There is one senior on the team this year in Cole Sampson. He swam in the 500-yard freestyle and the 100-yard backstroke events last season. His brother Alex is also on the team. A. Sampson is beginning his sophomore season.
The rest of the roster is filled out by sophomores Drew Engler, Brayden Atkinson, Bryan York, and Bryce Schmidtke. Junior Devlyne Sunderman joined the swim squad this year for the first time in his high school career.
Last season, Muff and Parker were the top two swimmers in the 50-yard freestyle. Amongst the returners, Atkinson posts the best time with a 26.76. In the 100-yard freestyle, Andersen boasted the best time. Just a second behind him was A. Sampson, who leads the returners in the event.
York was the top dog in two events last season–the 200 and 500-yard freestyles. He will be looked to in distance events this winter. He stated his individual goal for this season is to get under five minutes in the 500-yard freestyle. Last season, his best time for the event was a 5:16.13. A. Sampson also swims the 200-yard freestyle, and he wants to cut his time under two minutes. Last season, his best time in the 200-yard freestyle was a 2:06.43. Finally, A. Sampson hopes to see his season end at the state meet.
C. Sampson was the lone Trojan competitor in the 100-yard backstroke event. His best time last year was a 1:08.66. Engler competed in the 100-yard breaststroke and the 200-yard individual medley last season. In both events, he posted solid times.
The Trojans will need to fill the 100-yard butterfly–an event now left vacant by Parker.
The swim squad has high hopes for the season. "We want to send as many people to state as possible. Last year was sort of a building year," York said. "We want to try as hard as we possibly can."
This season, Atlantic will have three home meets, the first of which is Thursday, Dec. 12. They will host Sioux City North and South Sioux City.
About the Contributor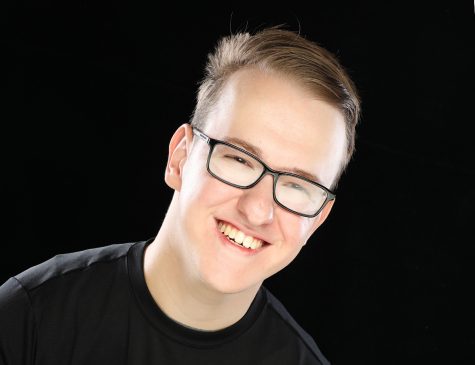 Connor Church, AHS Needle Editor
Connor (Churchy) Church, is a senior at Atlantic Highschool. He said he got into journalism from "people telling (him) to get into it to write the sports...