The Lone Freshman: Alexes Reynolds
With a love for the sport, Reynolds takes the block as the only freshman on the girls swim team.
Hang on for a minute...we're trying to find some more stories you might like.
Freshman Alexes Reynolds is a swimmer on the Trojan girls swim team. She is the only freshman on the team, which is comprised of ten girls from three different cities: Atlantic, Audubon, and Clarinda. "I've wanted to swim ever since I was little," Reynolds said. She has always had a love for swimming since she was young. Reynolds doesn't participate in any other sports besides swimming. In order to train during the offseason, Reynolds swims at the Nishna Valley YMCA. "I do club swimming at the Y to stay in shape," Reynolds said.
Being a freshman can be very overwhelming to some athletes, with the transition from junior high athletics and academics, but Reynolds doesn't see herself as an underdog athlete. She credits her teammates for helping her with the transition from middle school to high school. "My teammates have really helped me, and I have swam for about five to six years, so the transition wasn't difficult," Reynolds stated. She also credits her coach, Dean Junker, who has helped her develop her swimming skills.
Reynolds also thinks about swimming out of the pool, with goal setting. "I want to go to state this year, as it is my first year of swimming in high school." She also commented on how happy she is about improving throughout the season so far. "I can't wait to see how I do at regionals," Reynolds said.
Reynolds said she has learned a lot about life from swimming so far. "I learned to keep trying, even though it might be difficult," she said. She also gave a message to the middle schoolers who might want to swim in high school. "They should try it, even if they don't know how to swim. It is a fun experience."
When asked what her favorite part about swimming was she said, "I like the team bonding that we have as a team through swimming." She also stated that swimming makes you feel involved with a group of people, and that you won't feel left out. "It's just fun," Reynolds said.
By the end of her high school career, Reynolds said, "I want to keep trying my best, and make it to state with my individual events."
The state-qualifying meet is Saturday, Nov. 2 in Summit.
About the Contributors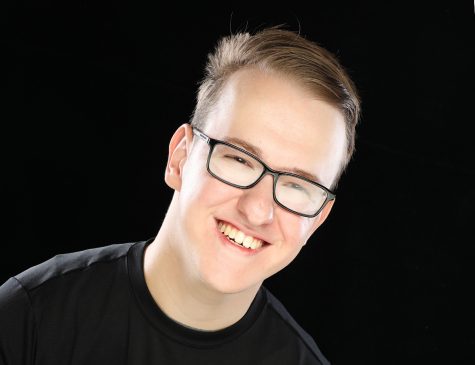 Connor Church, AHS Needle Editor
Connor (Churchy) Church, is a senior at Atlantic Highschool. He said he got into journalism from "people telling (him) to get into it to write the sports...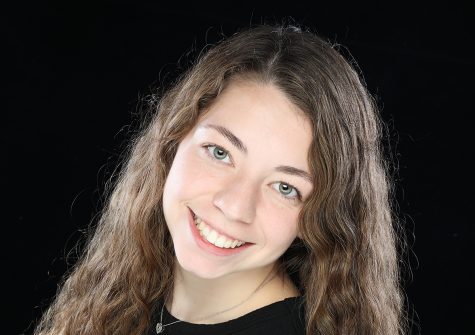 Grace Bruckner, Broadcasting Editor
Grace Bruckner, an AHS senior, edits Eye of the Needle when it is her team's week but will help the other team to make sure they are putting out the best...