Trojans Fall to the Rams in Homecoming Game
Atlantic came up short, 26-0, against the Rams.
The Trojans fell to the Greene County Rams in their homecoming game this past Friday. The Trojans were looking to move to 3-4 overall, and 2-1 in district play. However, the Rams were the third ranked team in the state, which made it a tall task.
The Rams started the game with the football, as they would go down the field and score early. This made the score 7-0. The Trojans would get the ball for the first time, but they would be forced to punt the ball away. On the Rams' next drive, they drove the ball down the field and scored a touchdown. However, the Rams would miss the extra point. This made the score 13-0.
The Trojans would get the ball back, but they would fumble. The Rams recovered the fumble. From late in the first quarter to halfway through the second quarter, it was a defensive game. Both teams got stops on fourth down. However, the Rams would score a touchdown before halftime. Heading into the locker room, the scoreboard read 20-0.
The Trojans looked to come out of the locker room after halftime to put some points on the board. However, they were forced to punt. On the Rams' next drive, they would score a touchdown. The final score would end up being 26-0. The Trojans would sputter on offense. They had a few good chances of scoring, but costly turnovers hurt them.
The Trojans will look to rebound against the Shenandoah Mustangs next Friday at the Trojan Bowl. This will be the last game ever played at the original Trojan Bowl. Kickoff is scheduled for 7 p.m.
About the Contributor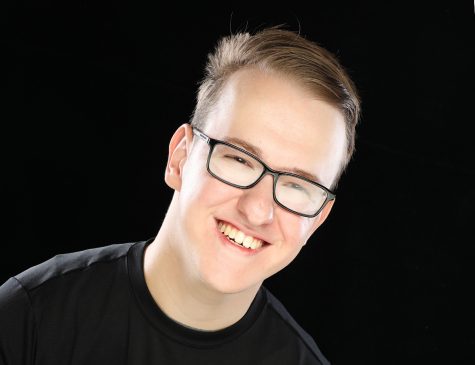 Connor Church, AHS Needle Editor
Connor (Churchy) Church, is a senior at Atlantic Highschool. He said he got into journalism from "people telling (him) to get into it to write the sports...