"The Politician" Ate Up My Weekend — Review
Netflix's latest original series is binge-worthy, but only for the right people.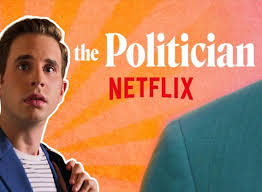 Hang on for a minute...we're trying to find some more stories you might like.
I am one of the many who have a Netflix account. I also am one of those who don't use it as often as I should, especially because of the double-digit number that follows the dollar sign attached to the monthly usage fee, even if you don't watch one minute of one show. And finally, when I do use it, the show I choose to watch is most likely some flick I've seen a dozen times. 
As I started the hopeless, routine browse on the homepage, I was startled to actually have something catch my eye. Glittering at the top of the screen was a new Netflix original, "The Politician." I read the recap. 
And then I scrolled past it. 
And I didn't find anything else to watch.
As my cursor hovered at the top of the page, the trailer for "The Politician" began playing, and I was sucked in. It showed drama, a bit of gore, glitz, glam, and lots of political power moves. Everyone in the trailer was wearing super cool outfits, and saying super cool things, and I thought it might make for a good Saturday-night waster.
Oh yeah, one thing. The main character is trying to become student body president, not the President of the United States. I didn't realize this until I began the pilot. I was wondering why everyone looked so young. 
As viewers begin the pilot episode, they are greeted with a warning statement, stressing there will be mental health issues explored in the series–which is comprised of eight episodes, ranging from 26 minutes to 62 minutes in length. In the pilot, Payton Hobart (Ben Platt) and his team of stylish, driven friends are trying to ensure Payton will win the upcoming election at St. Sebastian High School for student body president. He's stressing about finding a running mate, someone who will compliment his style but also be liked by his peers. He decides on Infinity Jackson (Zoey Deutch), who is actively taking chemotherapy treatments for her cancer that she has had for the majority of her life. 
Towards the end of the episode, it's revealed in an under-the-table, whistleblower-like statement by the boy who is in love with Infinity that she is (probably) faking her illness. For obvious reasons, this sends Payton and his crew into panic. At the same time, Payton's running mate, and part-time lover–River Barkley (David Corenswet)–commits suicide, with Payton in the same room. River's girlfriend–Astrid Sloan (Lucy Boynton)–decides to run in his place. 
The rest of the series revolves around the upcoming election and the scandals that ensue. Relationships are formed and others are tested, and crimes are committed and others are revealed. "The Politician" blends teen movie with politics, which makes it relevant to today's viewers.
Obviously, people with an interest in politics will be more drawn to this show. In general, I am not a political person. However, I like the clout-chasing, glamorous, money-talking side of politics that seems to be ever present in today's world. "The Politician" doesn't shy away from that, which is why I enjoyed it so much. All of the characters–except for Infinity, though her house has a different type of charm–live in mansions in southern California, wear designer clothes, and drive interesting cars. It's nice to get caught up in the pure aesthetic of it. 
Besides the clothes and cars, I really was fascinated with the names of the characters. Everyone seemed to have a unique and boujee name. Except for James, one of Payton's campaign heads. He got the short end of the stick in the name game. Astrid, McAfee, Dusty, and Skye are some of the more interesting ones. 
If you are looking for a hardcore political show, this is not it. Payton has one serious political point in the whole series, and it comes after River's death. At the same time, people who are triggered by depression or suicide should shy away from this title. It's not "13 Reasons Why" type of stuff, but it is still present and can be a bit hard to watch for some viewers–specifically the shooting scene in the pilot.
I liked this series, and I watched it within forty-eight hours. This is coming from someone who hardly ever uses Netflix. Two episodes on Saturday, five on Sunday–including the 26-minute "The Voter," which was my least favorite of the eight–and the finale on Monday night. "The Voter" isn't a bad episode, we just don't see Payton and his crew at the epicenter as usual, so it felt a bit off to me. The final episode was a bit crazy as well, as Payton's life has changed so much in a period of two or three years. It was a bit tough for me to stomach how different it was, which made it a bit difficult for me to get into. However, I think it was the only way the creators could end the series, and I think they made the right decision. They also left it with somewhat of an open ending. Therefore, a second season may be in the making. In all honesty, I'd watch it.
About the Contributors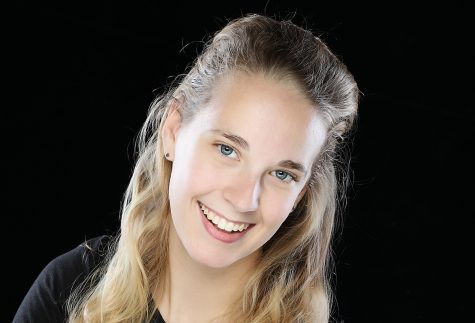 Hana Holtz, AHS Needle Editor in Chief
Hana Holtz, the lead editor of AHS Needle, assigns and edits stories for the school website. Holtz is the lead editor with 86 stories in total, the most...