Trojans Win a Thriller in Carroll Against the Knights
As 20 point underdogs, the Trojans beat the Knights 20-18 on the road.
Hang on for a minute...we're trying to find some more stories you might like.
The Trojans won a thriller against the Kuemper Catholic Knights on Friday night. The Trojans were coming off of a loss to Harlan, so they wanted to start district play on the right foot.
The Knights got the ball first, but the Trojans forced them to punt. The Trojans would drive the ball down the field, and they kicked a field goal. The Trojans had a 3-0 lead. The Trojans would force the Knights to punt again. The Trojans got the ball, and drove the ball down the field. Tyler Moen rushed for a two-yard touchdown. This made the score 10-0.
On the Knight's next drive, they would score a touchdown. They would miss the PAT. This made the score 10-6. The Trojans still had the lead. The Trojans would punt the ball on their next possession, but they forced the Knights to fumble on defense. However, the Trojans couldn't capitalize off of the turnover, as they were forced to punt. Punts were the rest of the story to end the first half.
The Trojans were hoping to get off to a fast start in the second half, but the Knights and the Trojans would trade punts until Tyler Moen ran for an 80-yard touchdown. This made the score 17-6. This gave the Trojans a lot of confidence.
The Knights would score a touchdown on their next drive. This would make the score 17-12. However, the Trojans would kick a field goal on their next drive, which made the score 20-12. With under a minute to go, the Knights would score another touchdown, which made the score 20-18. They went for a two-point conversion to tie the game, but the Trojans stood tall, and stopped them on the one-yard line, sealing the deal on a victory.
The Trojans got a much needed dub against the Knights. They improve to 2-3 overall, and 1-0 in district play. The Trojans will take on undefeated OA-BCIG on Friday. The game is in Ida Grove. Kickoff is scheduled for 7 p.m.
About the Writer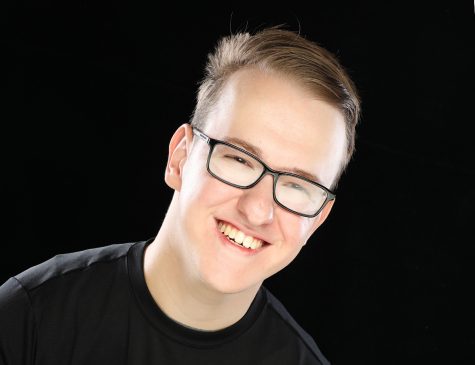 Connor Church, AHS Needle Editor
Connor (Churchy) Church, is a senior at Atlantic Highschool. He said he got into journalism from "people telling (him) to get into it to write the sports...