Cardinals Crush Trojans on the Football Field
The 2019 Trojan football team suffered a tough loss against the Clarinda Cardinals on Friday night. The Trojans were looking to rebound loss against the Creston Panthers. They were coming into the game with a record of 1-1.
The Trojans started the game with the ball. They were hoping to get off to a good start, but they were forced to punt on their first drive. The Cardinals got their first chance with the ball as the Trojans punted. The Cardinals capitalized on their first drive as they scored a touchdown. The Cardinals took the early lead at 7-0.
On the Trojans' next drive, the Trojans turned the ball over on a fumble. The Cardinals couldn't capitalize off of the turnover, as the Trojans forced them to punt.
The Trojans would sputter on offense after the Clarinda punt. The Cardinals would capitalize on their next drive, as they would rush for a 20-yard touchdown. This made the score 14-0.
The Trojan offense would stutter on their next drive. However, late in the second quarter, Grant Sturm intercepted a pass thrown by Clarinda. On the very next play, the Trojans would turn the ball over.
On the Trojan drive right before the half, Nile Petersen caught a 52-yard touchdown pass. This made the score 14-7.
At the start of the second half, the Cardinals would drive the ball down the field. They scored a touchdown. This made the score 21-7. On the Trojans' next drive, they threw an interception.
The Trojans would respond with a touchdown, but the PAT was missed. This made the score 21-13. The Trojans' would eventually make the score 27-20, but the Cardinals would win by two touchdown's worth, 34-20.
The Trojans will look to rebound after two tough losses in a row. They will play the Harlan Cyclones on Friday Sept. 20 at the Trojan Bowl. Kickoff is scheduled for 7 p.m.
About the Writer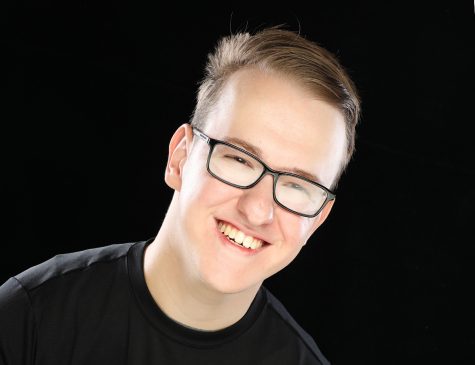 Connor Church, AHS Needle Editor
Connor (Churchy) Church, is a senior at Atlantic Highschool. He said he got into journalism from "people telling (him) to get into it to write the sports...