Tuition: Answering Your Burning Questions
With student loan debt at an all-time high, students looking to get a post-secondary education are encouraged to research the different ways of paying for college.
For most seniors, there's one scary thought lying just eight months ahead of us: college. Whether it's a two year, four year, or trade school, here are some tips from one senior to another on how to not go completely broke over the course of your post-secondary education. 
To begin, here's a few quick facts about student loans, tuition, and all that fun stuff. The student loan debt crisis is currently at an all-time high, according to Forbes. It's currently at $1.5 trillion being borrowed by 44 million people. That's an average of $34,090 per individual. According to many different student loan help sites, the average student loan interest depends on the type of loan you get. The different types are Stafford Subsidized, Stafford Unsubsidized, Stafford Combined, Grad PLUS, Parent PLUS, Perkins, and Consolidation. For more information about these loans, click here. The link will take you to a website called Student Loan Hero and it is designed to help students pay back their student loans, and help students graduate college with little to no student loan debt. 
One thing to help with keeping costs low is filling out the FAFSA. The FAFSA stands the Free Application for Federal Student Aid. The FAFSA determines an individual's eligibility for any financial aid, using their parents' tax information. It is recommended that students fill this out even if they're going to a two year community college or a trade school. The FAFSA opens on October 1.
Another thing that is very helpful with paying tuition costs is filling out all available scholarships. Even the scholarship is tough to attain, it is recommended that the student still fills out an application. Local scholarships will open in the spring, and they will be available on the guidance counselors' website. Seniors have also received an email with a newsletter that has very helpful links as well. 
Some other helpful links not included in these are ICAN, and Federal Student Aid. Students with questions regarding all-things college should speak with Ms. Elm or Ms. Dovenspike in the guidance office.
Tonight, Sept. 4, there's a Financial Aid night at 6 p.m. at Iowa Western Community College. This event will help parents and students understand how to properly fill out the FAFSA. 
About the Writer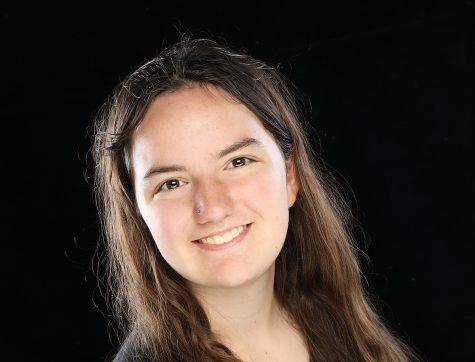 Grace Clay, AHS Needle Editor
Grace Clay is an editor on the AHS Needle journalism team. Clay mainly writes reviews, but this year she has "branched" out and begun writing cross...