Trojans Fall to Cardinals and Spartans
Trojans faced off against Cardinals and Spartans.
The Trojans faced off against the Treynor Cardinals on Monday, April 15 at home. At halftime, the girls were down 7-1, the one Trojan goal scored by sophomore Tatum Grubbs. At the end of the game, through some tough fighting and good passing, the team ultimately fell 11-1, and game was stopped due to the mercy rule.
On Monday, April 22, the girls played at home against the Collins-Maxwell Spartans, a team they have never played before. The JV team played first with a 20 minute half. The varsity team followed and played two 40 minute halves. The JV game ended with a score of 0-0. At halftime of the varsity game, the girls had a score of 1-0 with the Spartans in the lead. Four minutes into the second half, sophomore Tatum Grubbs had a shot that went into the net but was not counted as a goal. An intense second half let the Trojans score 2 goals. The first one was scored by Grubbs, and the second one by senior Alyssa Ginther off of a corner kick. The final score was 3-2, and the winner was the Spartans.
The team will play their next game on Tuesday, April 23 against St. Albert in Council Bluffs.
About the Writer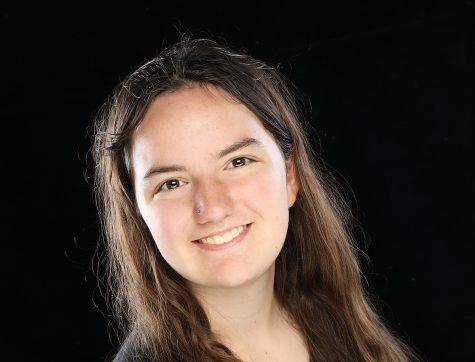 Grace Clay, AHS Needle Editor
Grace Clay is an editor on the AHS Needle journalism team. Clay mainly writes reviews, but this year she has "branched" out and begun writing cross...