Five Trojan Wrestlers Headed to State
Two returnees and three first-timers will participate at the State tournament this year.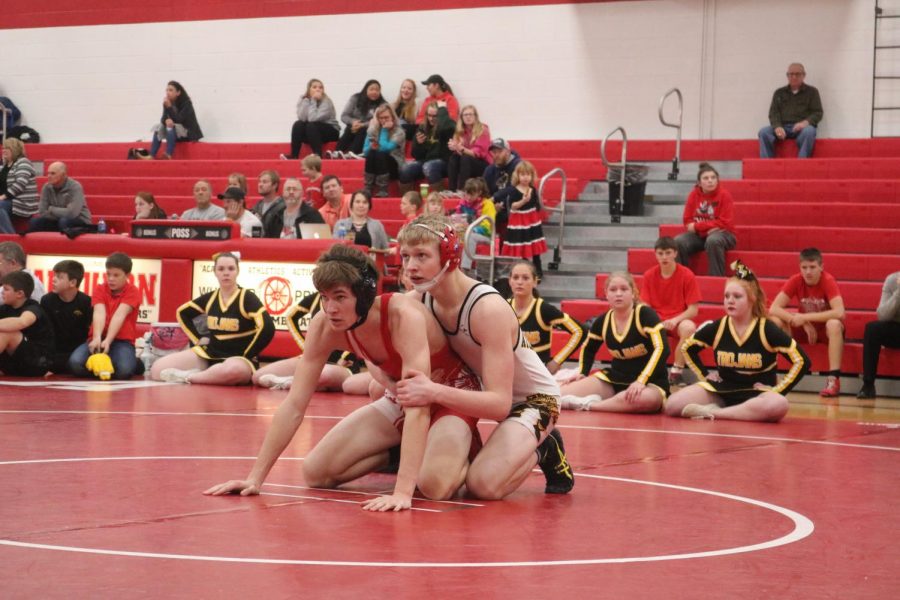 The Atlantic-CAM Trojans will send five wrestlers to the State tournament after a successful day at the IHSAA 2A District 4 tournament on Saturday, Feb. 9. Of the five qualifiers, two are returnees: seniors Chase McLaren (138) and Connor Pellett (152). This will be McLaren's fourth State appearance and Pellett's second. Freshman Garrett McLaren (106), sophomore Joe Weaver (120) and junior Cale Roller (220) will all be first-time individual State participants.
The McLaren brothers were the two district champs, while Weaver, Pellett and Roller were runner-ups. After a day of battling, freshman Kadin Stutzman (145) fell into the third place position, just missing a trip to State.
The State tournament begins Wednesday, Feb. 13 with team duals. Individual competition will take place on Thursday, Feb. 14 through Saturday, Feb. 16.