Trojan Boys' Basketball Takes On a New Opponent
The Atlantic boys came up short against the Des Moines Lincoln Railsplitters.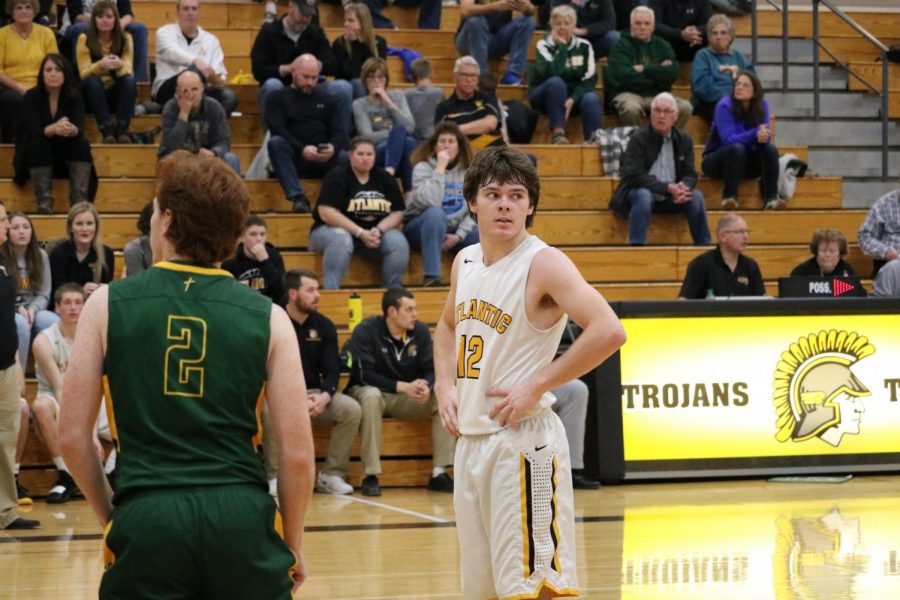 The Des Moines Lincoln Railsplitters posed as a new competitor for the Atlantic Trojan boys' basketball team in their matchup on Monday night. Lincoln is known for being one of the largest schools in the state of Iowa, enrollment-wise. According to publicschoolreview.com,  Lincoln is the second largest public high school in Iowa with 2,252 students. It is topped only by another Des Moines-area high school.
The reasoning for playing a school with such a massive student body was because the Trojans needed to fill a few dates on their schedule. This is the same reason Atlantic matched up with Gilbert earlier on in the season.
Lincoln came into the game with a record of 6-6, and Atlantic rolled in at 5-9. In their last game, Lincoln was victorious over Des Moines Hoover. The Trojans were also coming off of a win against the Clarinda Cardinals.
Seniors Nate Behrends, Chase Mullenix, and Logan Reilly–along with junior Tyler Moen and sophomore Skyler Handlos started for the Trojans.
During the first quarter, both teams showed success on offense, but a sneaky Railsplitter defense slowed the Trojans' scoring. Lincoln led Atlantic 23-10 at the end of one. In the second quarter, Atlantic matched Lincoln–they each put up ten points. Going into the locker room, the Trojans faced a 13-point deficit.
The Railsplitters quickly strung points together to run away from the Trojans as the second half started. After being outscored 26-10 in the third period, Atlantic had a great amount of ground to make up going into the final quarter.
Atlantic continued to push on as the clock wound down, but strong defense from the opposition prevented the Trojans from going on a large point spree to get the score any closer. The Trojans fell to the Rails 71-44 to make their record 5-10.
Mullenix and Moen each scored 16 points for Atlantic. Reilly and Handlos also put up blocks for the Trojans.
The next outing for the Trojan boys is Red Oak at home on Friday. The Tigers are winless thus far.
About the Contributors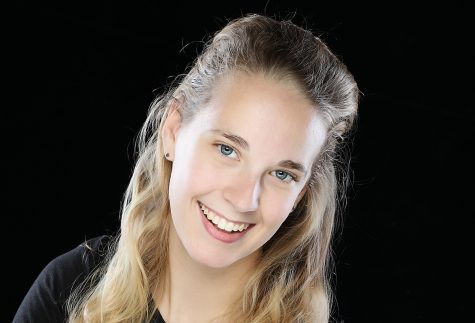 Hana Holtz, AHS Needle Editor in Chief
Hana Holtz, the lead editor of AHS Needle, assigns and edits stories for the school website. Holtz is the lead editor with 86 stories in total, the most...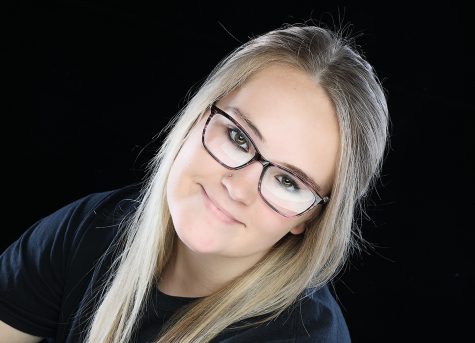 Emma Templeton, Yearbook Editor in Chief
Senior, Emma Templeton is the lead editor of the yearbook. Her job is to make sure that all of the editors are on the same page, she creates templates...