Another Loss to the Knights for the Trojans
The Atlantic Trojans faced off against the Kuemper Knights for the second time, losing by just one point.
Hang on for a minute...we're trying to find some more stories you might like.
The Trojan boys traveled to Carroll to face the Kuemper Catholic Knights on Tuesday, Jan. 15. Throughout the entirety of the game, both teams were head to head on the scoreboard.
At the end of the first quarter, the Trojans were leading with a score of 8-7. Senior Chase Mullenix had the first basket of the game, earning two points for the Trojans.
Two minutes into the second quarter, the Trojans were up 13-11. After that, the constant battle for the ball began, and at halftime, Kuemper was in the lead, 25-21. After a quick recap with the coaches during halftime, the teams were back on the court.
Kuemper opened the third quarter with a 10-4 run and led 35-25 just minutes into the quarter. Sophomore Skyler Handlos drained a three-pointer to put the Trojans behind by only six points with 3:32 left in the quarter.
As the fourth and final quarter began, Kuemper led with a score of 50-47. With only 19.1 seconds left, Atlantic took the lead but lost it when Kuemper hit the last shot of the game, winning 52-51.
The Trojans' leading scorer was junior Tyler Moen with 16 points, followed by Handlos with 14.
Traveling to Clarinda, the Trojans faced off against the Cardinals in a rescheduled game on Thursday, Jan. 17, winning with a score of 62-49.

About the Writer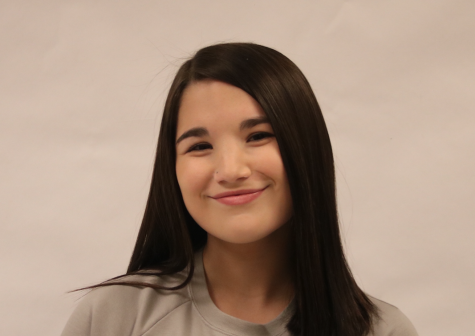 Makynzie Steffens, Staff Writer
Makynzie Steffens found her love in journalism from her mom who was also in journalism class during her high school years. Steffens said, "Berryhill...