Trojans Bring Dual Record to 10-0
Senior Chase McLaren earned his 100th pin at the OA-BCIG quadrangular.
Hang on for a minute...we're trying to find some more stories you might like.
Picking up three more dual victories on Tuesday, Dec. 18 at OA-BCIG, the Trojans' dual record is now 10-0. The wrestlers faced off against the OA-BCIG Falcons, the Logan-Magnolia Panthers and the Woodbine Tigers.
Competing against the host team of OA-BCIG, the Trojans secured eight pins from freshmen Garrett McLaren (106), Ethan Follman (120) and Kadin Stutman (145), sophomores Joe Weaver (126) and Steele McLaren (132) and seniors Kenny Jimerson (160), Connor Pellett (170) and Mitchell Williamson (195). Due to open weight classes, three wrestlers were unable to compete against the Falcons, including juniors Aybren Moore (113) and Cale Roller (285) and sophomore Devin McKay (220). Senior Chase McLaren (138) won in a decision, 9-3. The team defeated OA-BCIG 69-9.
A total of six pins were earned by the Trojans and one win in a decision against the Logan-Magnolia Panthers. Pins were gained by Williamson, Roller, Weaver (120), C. McLaren, Stutzman and Pellett (160). G. McLaren earned the decision, 3-2. With no wrestler in the 126 weight class, a forfeit was given to Briar Reisz of Logan-Magnolia. With a point difference of three, the Trojans came out on top, 39-36.
The Atlantic-CAM Trojans defeated the Woodbine Tigers 78-9 with nine pins and four forfeits. McKay (195) and all three McLaren brothers received the forfeits due to open weight classes. Jimerson (170), Williamson, Roller (220), Moore, Follman, Weaver, Stutzman, Pellett and sophomore Payton Fewson (152) scored the pins.
The wrestlers will be traveling to the Eddyville-Blakesburg-Fremont Rocket Duals on Saturday, Dec. 22.

About the Writer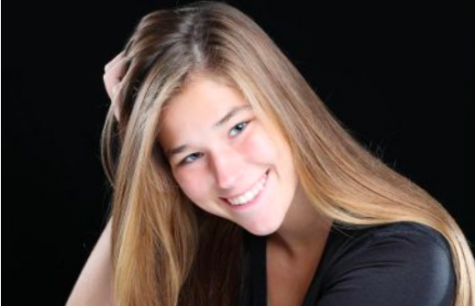 Erin Wendt, Business Manager/Editor
Serving as a lead editor and one of the business managers, senior Erin Wendt has been involved in journalism since the beginning of her sophomore year....