Petersen Commits to NIACC
Senior Jalen Petersen officially signed to continue his running career on Wednesday, Dec 12.
As the semester winds down, yet another senior has made the commitment to participate in college athletics. Jalen Petersen, a three-sport athlete for the Trojans, has signed to continue his running career at North Iowa Area Community College (NIACC) in Mason City, making the switch from an Atlantic Trojan to a NIACC Trojan. "I think running in college has a lot of opportunities," Petersen said.
For this particular athlete, running is a way to get in shape and "let loose," but also gives him a family in his teammates. Petersen initially began to run because he thought he was "too small" to play football, and his brother and friend Nathan Brockman ran. "I figured I'd give it a shot," he said. Since beginning to compete in seventh grade, Petersen has gone on to become a two-time State qualifier in cross country and a conference champ and State qualifier in track.
Although he will be competing in cross country, indoor track and outdoor track in college, Petersen said he is most looking forward to cross country and the traveling for those meets. With the NIACC Trojans, he will have the chance to travel to New Mexico for nationals and Texas for a half marathon, as well as "a couple other meets around here."
One of the biggest pushes Petersen had towards NIACC was his relationship with head cross country coach Curtis Vais, and the way it grew throughout the few months they've been in contact. "I'd say his vision for the future really sold me on the school," Petersen added, "NIACC was definitely the one." Vais began the cross country program at NIACC in 2004 and will be starting his 15th year of coaching this upcoming season. According to the NIACC sports webpage, the "men's cross country team has placed in the top 20 at the national meet 10 straight seasons, including top 10 finishes in 2011, 2012, 2014 and 2016."
Over the summer, Petersen will receive weekly workouts from Vais and report back with what he accomplished. He hopes to be one of the seven runners for the varsity team, and said, "Coach Vais has talked to me about being a big piece of that." This would also be a key component in allowing him to travel to Texas and New Mexico.
While running for the Trojans, Petersen will also be studying physical education. "I really like sports and it will also give me an opportunity to coach and make an impact on other kids' lives."
About the Writer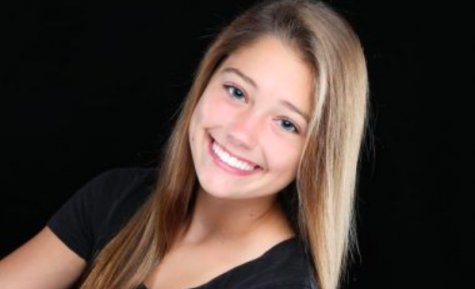 Ashley Wendt, Lead Editor
Journalism is a family affair for the Wendts, as Ashley Wendt's siblings got her involved in Journalism. Her brother Trevor was the first to join and...