Honor Band Fever
Select few Symphonic Band members prepare for upcoming honor bands.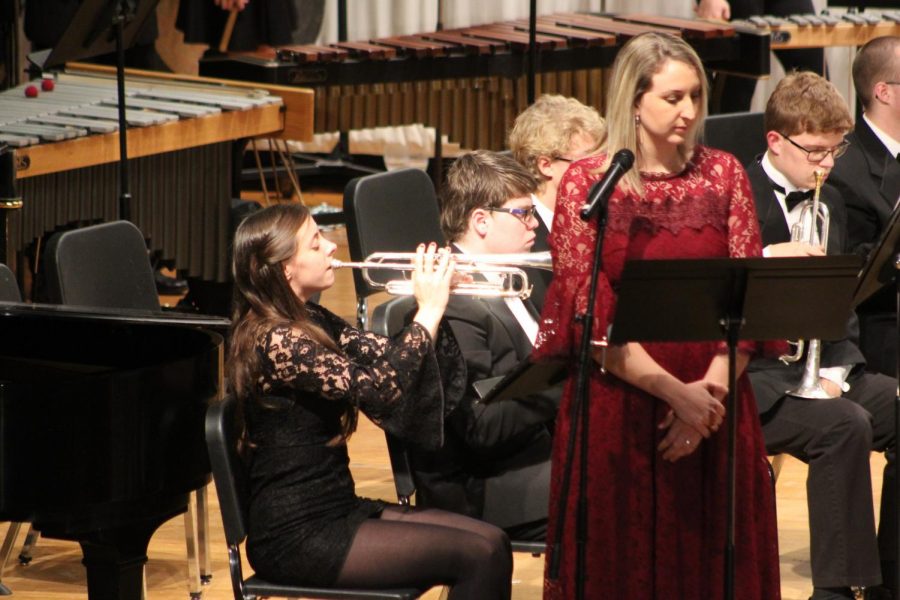 Many band members have been working hard since the day after All State auditions for their next audition, SWIBA Honor Band. SWIBA stands for Southwest Iowa Bandmasters Association and there are two bands, the 9/10 grades band and the 11/12 grades band. Of the 13 students who auditioned, six made it.
These students are tuba players Cooper Jipsen and Lex Somers, saxophone player Nate Mclean, trumpet players Chris Krogh and Erin Barrick, and clarinet player Katie York. York is a special member because she has been selected for this honor band since she was in seventh grade.
"My favorite part of the SWIBA Honor Band is the people," York said. "Since I have been in the band for six years, I get to reconnect with people from past years." She also said being in this honor band has helped her tone quality and reach the more complicated notes of her instrument. Her favorite year in this honor band was either her 7th grade year, or her 8th grade. In her 7th grade year, the director forgot his baton so he just used a pencil the entire time. In her 8th grade year, the original director was sick so they had a fill in director and the fill in director accidentally threw the pencil he was using as a baton into the ceiling.
In order to audition for SWIBA, these students had to prepare two seperate etudes and memorize their scales.
In addition to SWIBA, students have also been able to get nominated for the ISU Honor Band. There are two bands, the ISU Gold and ISU Cardinal. The Gold is filled with All State bound students who were nominated by their band directors and the ISU Cardinal band is filled with students who are also exceptionally talented.
The Symphonic Band has one member make it to the ISU Gold band and that is two time All Stater Lex Somers. They also have five members make it into ISU Cardinal band and they were trumpet players Erin Barrick and Caleb Spurr, trombone player Dylan Litty, and flute player Sarah Schorle.
The SWIBA high school honor band festival is January 14, 2019  and the ISU Honor band is February 3, 2019.
About the Contributor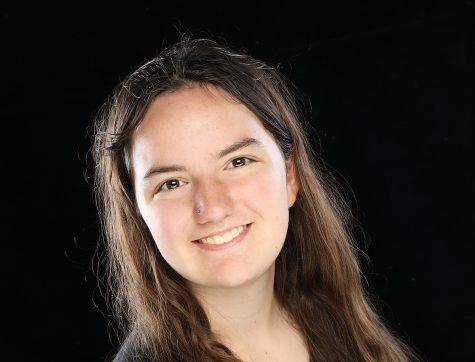 Grace Clay, AHS Needle Editor
Grace Clay is an editor on the AHS Needle journalism team. Clay mainly writes reviews, but this year she has "branched" out and begun writing cross...