Trojan Girls Hold Scrimmage Against ACGC
JV snags another W, varsity falls short.
Hang on for a minute...we're trying to find some more stories you might like.
The Atlantic girls' basketball team squared off against ACGC in a Hall of Pride scrimmage on Tuesday night. The purpose of the event was to experiment with new plays and player combinations. "It's not about winning. It's a time for us to work on ourselves," sophomore Kennedy Goergen said about the matchup with nearby ACGC.
The first scrimmage of the night was between the two JV groups. It was all Atlantic in the first quarter, as they dominated the Chargers 17-0. The Trojans prevented the opposition from getting on the board until the second quarter. However, at halftime, Atlantic firmly held the lead  23-12.
The third quarter was much of the same, as the Trojans added on nine points and kept the Chargers scoreless until a buzzer-beater field goal. At the end of three, Atlantic was in front 32-14. In the final minutes, Atlantic put up 10 points to solidify their win. The JV team won the scrimmage 42-22.
Next up was varsity. The Trojans had the same starting lineup as in the match with Denison-Schleswig–seniors Heidi Williams and Baylee Newell, juniors Kenzie Waters and Corri Pelzer, and sophomore Haley Rasmussen.
The game started quickly, with the two teams sprinting cross court on fast-break possessions. At the end of the first quarter, Atlantic trailed ACGC 18-11. In the next quarter, ACGC strung a large quantity of points together, while Atlantic lost their footing a bit. Able to only net six in the second quarter, Atlantic went to the locker room behind 33-17.
The Trojans came out in the third quarter energized and refreshed. Atlantic's defense limited their opponent's scoring drives. ACGC was held to three points all quarter, while Atlantic made up ground with a 12 point gain. Still, they trailed 36-29 at the start of the fourth quarter.
Both teams continued to fight on, and Atlantic was close to snagging the lead. The Trojans did an excellent job of keeping the ball on their side of the court, as they slated steals against the Chargers. However, a few missed Trojan free throws and tough Charger defense prevented Atlantic from taking the lead and the win. Both squads remained scoreless in the last few minutes, and ACGC scraped by 43-35 in the second scrimmage of the night.
Next up for the Atlantic girls is a trip to Council Bluffs to face off against St. Albert on Friday.

About the Contributor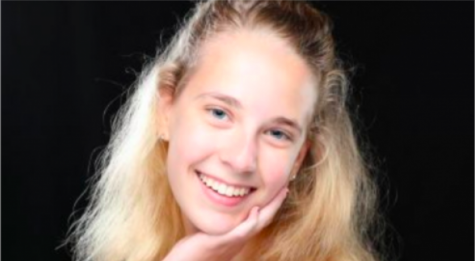 Hana Holtz, Editor
Hana Holtz is a member of the AHSneedle team, where she works with other journalists to keep the news website updated. "We work very hard," she said....