Behind the Scenes of Trojan Diner
Here at AHS, Foods 2 is a course offered to students who have passed Intro to Foods and are ready to move to the next level. One aspect of this class is the chance to participate in Trojan Diner, which is a restaurant the students put together to get a real life experience for what it would be like to work inside a diner.
FCS teacher Meryl Hopper-Henningson is in charge of assigning roles; some students act as waiters and some are in the kitchen prepping the meals. Throughout the year, students take turns being "head chefs" and design a meal for the school staff and/or families of the students. Hopper said, "It gets stressful, but we always manage to pull it off. The students work hard and get a feel of what a career in the kitchen would be like."
Sophomore Kylar Bomer said that Trojan Diners are "fun and allow us to explore careers." Bomer also said that she enjoys being in charge of creating something fun on the menu. Foods 2 students may advance to International Cuisine the following semester and continue to participate in Trojan Diners if they choose to do so.
The next Trojan Diner will be on Friday, Dec. 7.
About the Contributors
Aliyah Jordan, Staff Writer
Aliyah Jordan, a sophomore, is involved in dance, journalism, and babysits in her free time. She started dancing at Dance Atlantic when she was three years...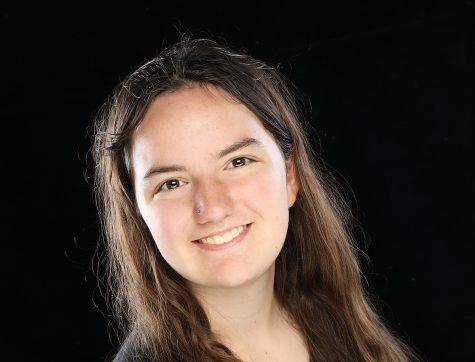 Grace Clay, AHS Needle Editor
Grace Clay is an editor on the AHS Needle journalism team. Clay mainly writes reviews, but this year she has "branched" out and begun writing cross...