Prom Dress Wishes from Fellow AHS Students
Many girls have begun their search for the perfect prom dress.
Hang on for a minute...we're trying to find some more stories you might like.
Prom is on the horizon for the students of Atlantic High School. Many girls are beginning to look for dresses in preparation for the night they've been waiting for. This year, prom will be held on Saturday, April 6.
Juniors Gillian Askeland and Reagan Pellett have already decided on their dress of choice but have yet to purchase it. Pellett said she would like to have a "loose fitting" A-line maroon dress so her date, Matthew Gearheart, can wear a navy blue tuxedo. She plans to go shopping for her dress in "the next couple of weeks," and hopes to get it from Stacey's Prom and Bridal in Urbandale.
Sometime over Christmas break, Askeland plans to shop for her dress with her best friend. She had considered many different styles and colors but now has her mind set on a dark navy blue V-neck gown. Fellow junior Spencer Ray is her date and he will be wearing a black tuxedo.
Nicole Strom, who works at Stacey's Prom and Bridal, said, "Two-pieces are going to be a big hit this year along with fit-and-flare dresses, which are coming back." Strom said ball-gown styles "aren't as prevalent as they were but select customers still enjoy them." The average cost of a prom dress at Stacey's is around $300-600.
According to dress2party.net this year is all about glitter fabric and rose golds. One shoulder dresses are also another blast-from-the-past looking to show up at high school proms this year.
Senior Jana Mathisen plans to go dress shopping in January and would like to find a long black V-neck dress with slightly jeweled sleeves and "a little dip in the back." She plans to shop at Suburban Bridal, Glam and some stores at Mall of America. Meanwhile, Sierra Parker, also a senior, is still on the fence about the color but knows for sure she wants a fitted dress.
A third senior girl, Myah Rubio, is also looking for a prom dress but hasn't found the perfect one just yet. She is searching for either "maroon red or gray with a lot of sparkle," because those colors would compliment her skin tone. Rubio's ideal prom dress would be two-piece, navy blue, with an embroidered top and a flowy bottom that's "easy to walk in and also has pockets." "It doesn't really have to be that detailed, I just want something different," Rubio said.
The search for the perfect dress continues for many girls around the school, signaling that prom season has officially started.

About the Writers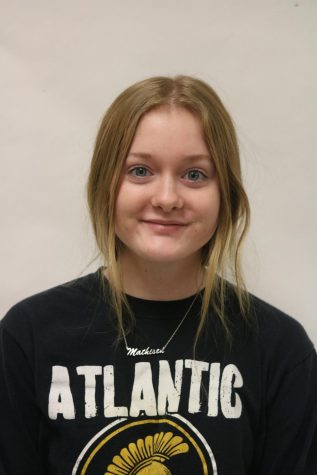 Dani Mathisen, Staff Writer
Dani Mathisen, a sophomore has been planning on where she wants to go to college and what she wants to do since eighth grade. She wants to go to a community...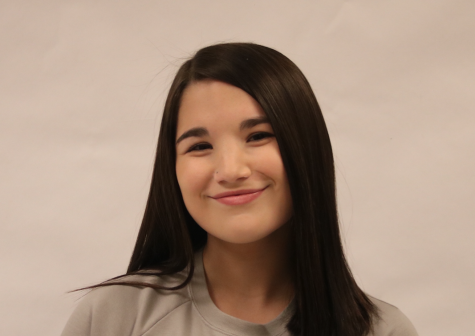 Makynzie Steffens, Staff Writer
Makynzie Steffens found her love in journalism from her mom who was also in journalism class during her high school years. Steffens said, "Berryhill...