NEWS BRIEF- Mr. Weber Travels to Hungary to Watch Friend Wrestle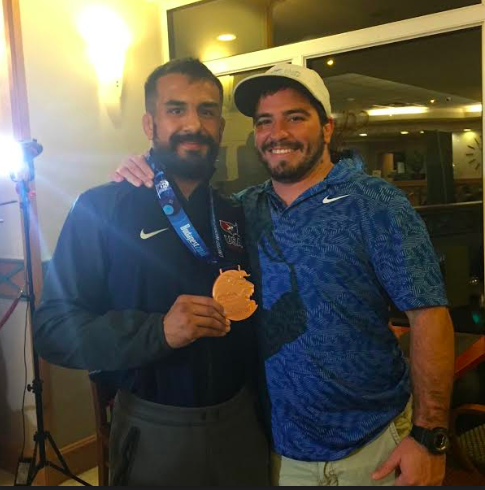 Hang on for a minute...we're trying to find some more stories you might like.
P.E./Weights teacher Tucker Weber traveled to the country of Hungary to watch his high school friend, Joe Colon wrestle in a wrestling tournament."Joe and I went to high school together. We wrestled each other, and we became best friends," Weber said. Colon and Weber went to Clear Lake High School together. Their coach was Mr. Weber's dad, Gary. Colon won two state wrestling titles in high school. After high school, Colon went to the University of Northern Iowa. He wrestled, and got third place at the National Qualifier.
Weber talked about his experience in Hungary. "It was a great experience. I had never been to Europe before. I wish that I could've had a few more days to see more sites around the country, but it is what it is," Weber said. The plane flight was 12 hours long, and for a plane ticket and three nights in a hotel with food, it added up to be an 800 dollar cost.
Colon competed at the 2018 men's freestyle wrestling championships. The men's freestyle wrestling championships have some of the best wrestlers in the entire world. "Seeing him wrestle internationally was eye opening, because it is one of, if not the best wrestling tournaments in the world. It shows that Joe is one of the best wrestlers in the entire world. It was awesome to see," Weber said.

About the Writer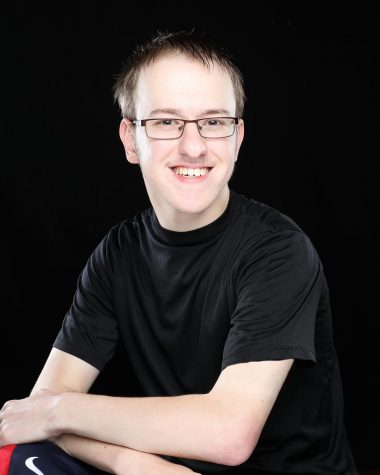 Connor Church, Editor
Journalism editor Connor Church (Churchy) has a few stories under his belt from his time as a journalist. His first ever published piece is titled, "AHS Finds a Lack of Student Participation in School Events," and was written with Trey Cappel. Churchy also writes sports stories, specifically football for the fall season. "I love the game of football and I just find that writing stories comes naturally," Churchy said. He also mentioned that he likes to interview people and "talk to the athletes around the school." His first sports interview was with junior Bradley Dennis about track. He joined journalism because he "saw everybody else doing it" and was told by Berryhill that he could be part of the newspaper team and write sports stories.
Journalism isn't the only thing Churchy has in mind. He is interested in going to Wartburg or Iowa State to look further into sports announcing or sticking to his roots as a sports journalist. "I'm also looking into stepping away from journalism and I would work at Gillette's children hospital because I feel like I would want to help kids that are going through the same thing I went through and make their situation easier and help them have a better life like I've had so far," Churchy said.
Churchy's cat is on the top of his list of favorite things, and he said, "I love my cat, Stormy. I got him four years ago after my previous cat died and he's given me a lot of joy and happiness. He does whatever his little heart desires." You can also find him cheering on his favorite sports teams: the Packers, Twins and the Minnesota Wild.
Story by Camryn Church, Dajai Wesson and Haylie Handel