NEWS BRIEF — Emotions Run High at Senior's Last Game
Trojans go out with a win against the Red Oak Tigers.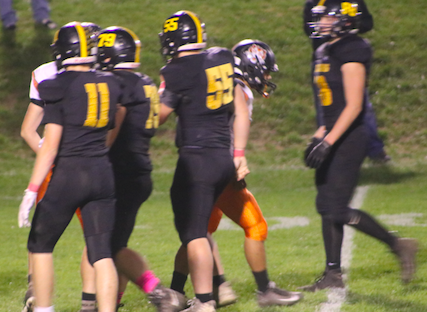 Payton Fewson
October 23, 2018
Going into the last game of the football season, emotions were running high for the seniors on Friday, Oct. 19. They knew that it was highly unlikely they would play another high school football game due to there 3-5 record.
Senior Kenny Jimerson said, "This game was really important to us. Last game is something you always look back on."
The seniors needed a win and that's what they got. The Trojans walked off the season in style with a 35-14 win. Jimerson said. "All the seniors really came together this year and played as brothers." The senior class loves competing together, from competition Wednesday to the games on Friday, they love the game of football, he said. They will always be remembered, especially after going out with a bang.